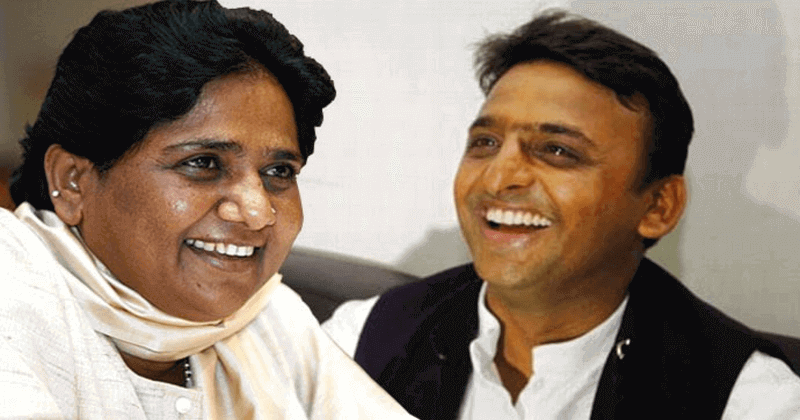 The Gorkkhapur and Phulpur by-polls saw a united front and victory of the BSP and the SP, leading to their victory.
But will they succeed in the up coming Rajya Sabha elections?
To revenge the loss Gorakhpur Lok Sabha seat in recent byelection, the BJP president Amit Shah on Wednesday called a meeting of all its MLAs and allies in Uttar Pradesh's capital Lucknow to ensure smooth passage of its ninth candidate in the Rajya Sabha.
Uttar Pradesh on Friday will decide on 10 of 31 Rajya Sabha seats. The BJP has fielded nine candidates. While, one each from the Samajwadi Party (SP) and Mayawati's Bahujan Samaj Party (BSP) are contesting.
The BJP is sure of winning at least eight seats as it has 311 MLAs. All UP BJP-ally MLAs meeting was called by the party president to ensure winning the ninth seat.
READ ALSO: BJP to deploy its master plan for Rajya Sabha elections
The SP to stop Amit Shah's dream of bagging the ninth seat, party chief Akhilesh Yadav too had called all lawmaker meet. However, seven of his MLAs skipped the party meeting.
With seven SP MLAs skipping it party meeting, speculations are being made that BSP-SP may lose one seat. The SP in all has 47 MLAs in the state, so its sole candidate should win. But their skipping the meeting has become a worry for BSP chief Mayawati.
SP lawmakers are to support Mayawati's candidate in the Rajya Sabha polls as a pact between the leaders prior to Gorakhpur and Phulpur Lok Sabha seats.
Mayawati to hit the magic number has to get 37 votes. BSP can hit the number only if the 10 SP MLAs. Congress has guaranteed her seven.
Seven SP lawmakers absenting from the party meeting were Akhilesh Yadav's uncle Shivpal Yadav, Naresh Agarwal's son.
Yadav exerted that their candidates would win but he was upset over BJP fielding an extra candidate. "If BJP had cared for democratic values, it would not had fielded the ninth candidate," said Yadav to his lawmakers.