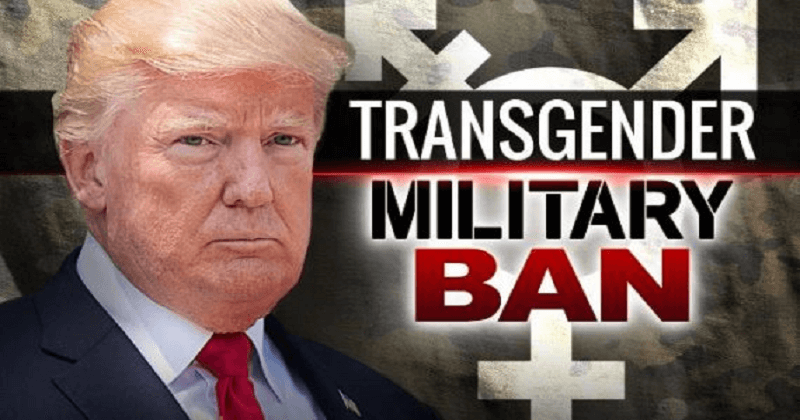 The new order President Donald Trump released on Friday night banning most transgender troops from military service except under "limited circumstances," following up on his calls last year to ban transgender individuals from serving.
The White House said retaining troops with a history or diagnosis of "gender dysphoria" and those who may require substantial medical treatment "presents the considerable risk to military effectiveness and lethality."
Donald Trump's new order regards he would reverse an Obama-era plan to allow transgender individuals to serve openly. His necessity for the ban has been blocked by several legal challenges, and three federal courts have ruled against the ban.
Read More: Trump's new Tariff on China sparks fears of a Trade War
"This new policy will enable the military to apply well-established mental and physical health standards, including those regarding the use of medical drugs, equally to all individuals who want to join and fight for the best military force the world has ever seen," White House Press Secretary Sarah Huckabee Sanders said on Friday.
The take-off of the new policy was promptly ruined congressional Democrats and civil rights groups. House Democratic leader Nancy Pelosi tweeted, "No one with the strength & bravery to serve in the U.S. military should be turned away because of who they are. This hateful ban is purpose-built to humiliate our brave transgender members of the military who serve with honor & dignity."