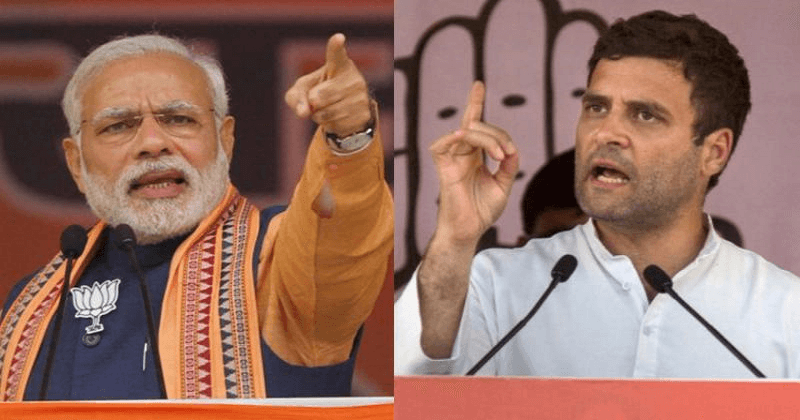 The Congress and the BJP today again locked in the issue of data sharing with Rahul Gandhi addressing Prime Minister Narendra Modi "Big Boss who likes to spy on Indians" and the ruling party accusing the opposition party of "theft". The party dumped allegations of Rahul Gandi and commenced it is total lie.
The Prime Minister's official app was being shared the data without the consent of users, the Congress president said the NaMo app secretly recorded audio, video, contacts and even tracked location via GPS.
"Now he wants data on our children. 13 lakh NCC cadets are being forced to download the APP," Gandhi said on Twitter using the hashtag "Delete NaMoApp".
Read More: https://www.eastcoastdaily.in/2018/03/25/jds-mlas-joins-congress-party-in-front-of-rahul-gandhi.html
BJP's IT cell in-charge Amit Malviya alleged that it was Rahul Gandhi's party's app that was sharing user data with his friends in Singapore.
"Hi! My name is Rahul Gandhi. I am the President of India's oldest political party. When you sign up for our official App, I give all your data to my friends in Singapore," Malviya said, mimicking Gandhis tweet yesterday.
Malviya went on to allege that the Congress, inspired by its leader Sonia Gandhi's "all power no accountability", will take all your data, even share it worldwide with organizations like Cambridge Analytica but will not take responsibility of it.