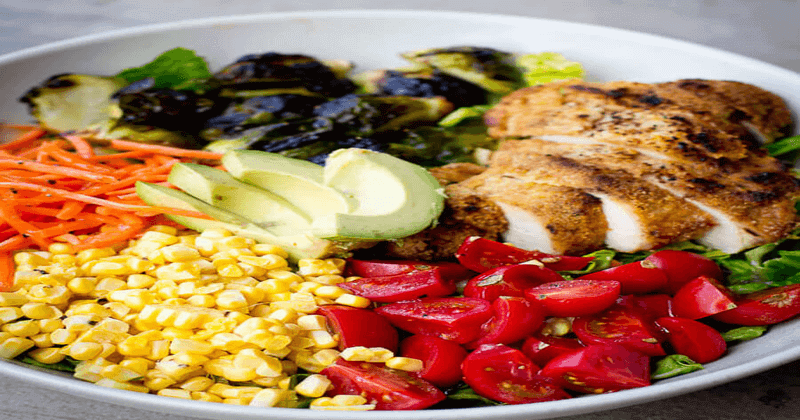 Dinner for breakfast? You must be wondering whaatt!!. But check out this breakfast recipe and decide for yourself.
HALF-AN-HOUR BREAKFAST RECIPES
YANKEE RED FLANNEL HASH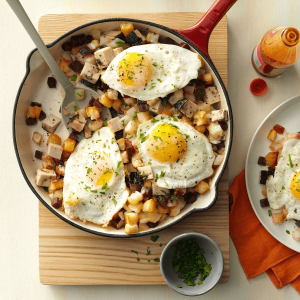 Hash is a classic diner dish. With potatoes and pastrami, this one's easy to make at home. The beets give it fabulous color and flavor. 
MAKES: 4 servings
TOTAL TIME: Prep/Total Time: 30 min.
INGREDIENTS
3/4 cup half-and-half cream
1 teaspoon Louisiana-style hot sauce
1/4 teaspoon salt
1/4 teaspoon pepper
1 tablespoon canola oil
1 medium onion, chopped
3 cups frozen cubed hash brown potatoes, thawed
1/2 pound turkey pastrami, cut into 1/2-inch cubes
1 cup canned diced beets, well drained
4 large eggs
1 tablespoon minced fresh parsley
READ ALSO: A fruity-savory breakfast dish to freshen your day with
DIRECTIONS
In a small bowl, combine cream, hot sauce, salt and pepper. In a large skillet, heat oil over medium heat. Add onion; cook and stir 2-3 minutes or until tender. Add potatoes, pastrami and beets; cook and stir 8-10 minutes or until golden brown. Stir in half-and-half mixture; heat through. Remove from heat.
Heat a large nonstick skillet coated with cooking spray over medium-high heat. Break eggs, one at a time, into pan; reduce heat to low. Cook until desired doneness, turning after whites are set if desired. Serve with hash; sprinkle with parsley.
NOTE:
Those ingredients that are not available in your region, use your creativity & mix n' match or substitute it.