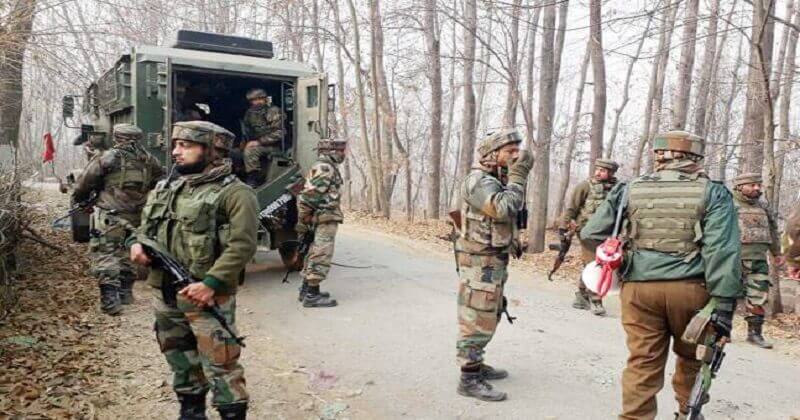 Following two heavy gun battles, the Indian army has managed to gun down eight terrorists in the villages of Draggad and Kachdoora in Jammu and Kashmir. Two jawans also loste their lives during the battle. A total number of 3 jawans were also injured during the two separate encounters.
According to sources, while seven terrorists were shot down by the army in Draggad, one was gunned down in Kachdoora. The gun battle is still going on in the two areas. This has been confirmed by Jammu and Kashmir DGP Shesh Paul Vaid. He also said that a few civilians are also trapped at the encounter site in Kachdoora while measures have been taken to save them.
ALSO READ: Jammu & Kashmir CM wants PM Modi to hold talks with Pakistan
It must be noted that a Hizbul terrorist was killed and another was captured by the army during another encounter on Sunday morning in Anantnag district. The killed terrorist has been identified as Rouf Khandey. According to sources, the army has recovered several arms and ammunition from the site.