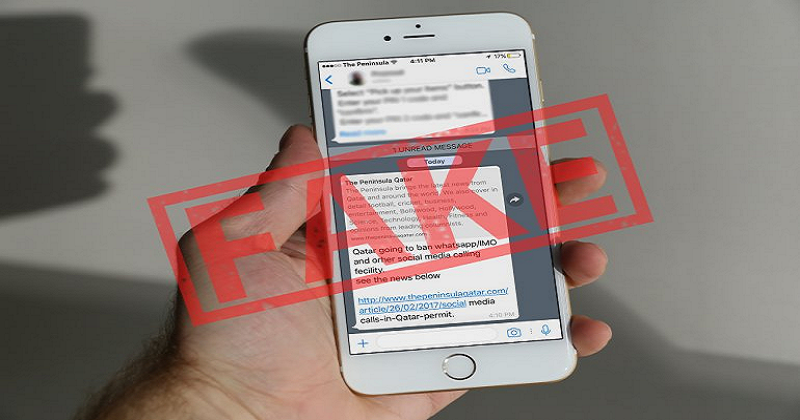 Warning ! You have to pay Huge fine for fake WhatsApp messages
The Abu Dhabi Police has warned the public about fraud messages on social media applications, such as WhatsApp, which imitate trademarks and trusted websites, with the aim of stealing personal information, such as usernames, passwords, credit card numbers and other information that may lead to problems for users, who are required to report these crimes to the police, to track and catch the criminals.
The Security Information Administration of the Commandship Affairs Sector stated that through information received by the 'Aman' service, they were able to track complex telephone fraud operations, where fraudsters were able to steal their victims' Whatsapp accounts, which they used to request an activation code through SMS. They also called their victims over the phone to find out the code and used the accounts in other fraud operations with other suspects, by claiming that they won prizes.
The administration urged social media users to secure their accounts, so they cannot be used in electronic crimes while highlighting the steps to secure their accounts, especially WhatsApp, and warning users to not click on any links unless they can verify the sender's identity, as well as to not reveal any personal information on untrusted websites.
Also Read : This country launches WhatsApp hotline for reporting fake news
The Cyber Crime Law will punish anyone who illegally steals money for themselves or any other person by fraudulently using a false name or misrepresentation through a computer network, electronic information system or information technology device. The penalty is imprisonment for between one year to three years and a fine of between Dh250,000 and Dh1 million.
The Federal Penal Code also punishes traditional "non-electronic" fraud crimes with imprisonment of between one to three months or a fine of between Dh1,000 and Dh30,000.