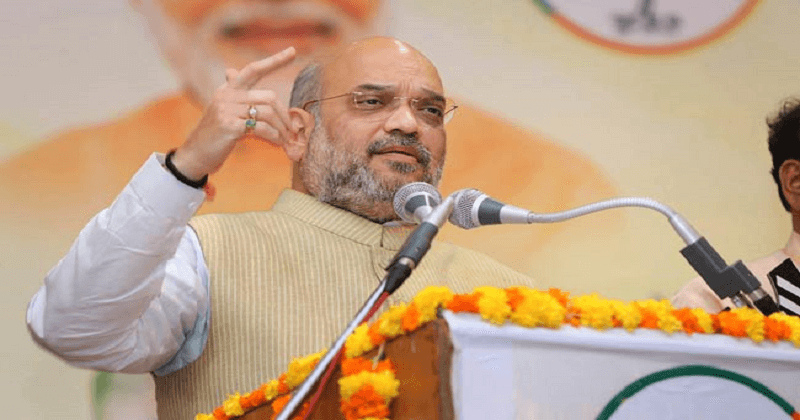 Bharatiya Janata Party President Amit Shah has been busy for the past few weeks campaigning in Karnataka ahead of the assembly elections to be held in May. However, the BJP President has also been planning his party's strategies in other states such as Odisha and is pretty confident that his hard work would pay off.
On Thursday the BJP chief said that BJP's victory in Odisha will be bigger than that in Tripura. "The verdict in Odisha is going to be bigger than Tripura," he said Shah while addressing a meeting in Bolangir. It must be noted that in Odisha, the assembly elections and general elections will take place simultaneously in 2019. "I had not spoken about Mission 120 yesterday (Wednesday) and Naveen babu planted news in media as to why I was silent. But I had not spoken about it because I am sure we will win more seats here, much bigger than the mandate we got in Tripura recently," he added.
ALSO READ: Amit Shah accuses Rahul Gandhi of telling lie after lie
The BJP President also took the opportunity to attack Odisha Chief Minister by saying "Naveen Patnaik is scared, not me. He is scared because the youth have come with us." According to Shah, Patnaik is protecting those criminals who are attacking the BJP workers in the state. "The ruling BJD is resorting to political violence and over 14 of our activists have been murdered in the last one and half years and their killers are moving scot-free as Naveen Patnaik is shielding them," he said.
While claiming that the BJP does not support violence, Shah also maintained that after coming into power the party will make sure that all criminals are put behind bars. He concluded by blaming the ruling BJD for the sufferings of the people in Odisha. "If a government, which has been ruling in the state for the last 18 years, cannot at least provide drinking water to the people of the state, then it has no right to stay in power," he added.