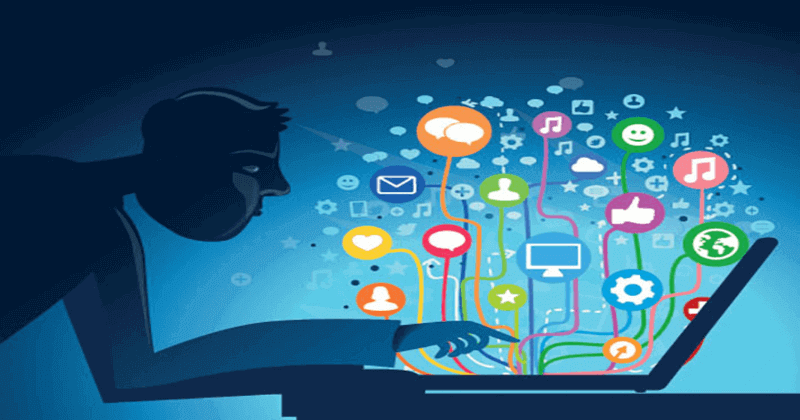 Today news, be it real or fake, gets circulated quickly on social media platforms. Although this is an advantage, there have been reports of the misuse of the internet.
The Abu Dhabi Police have raised warning against fraudsters using popular social media apps to dupe potential victims; the Capital's judicial body stressed the importance of increasing awareness about cybercrimes.
The Abu Dhabi Judicial Department warned people against social media fraudsters and online crimes, stressing that it has intensified awareness campaigns to educate people about the dangers of social media misuse.
The warning was made at a meeting held at Umm Ghafa Council in Al Ain on "The Dangers of Social Media". The awareness lecture was aimed at promoting legal culture and spreading awareness messages.
READ ALSO: Millions of users and carelessness of social media giant
The officials cited things like blackmailing, bullying, online scams, phishing, theft of credit card and bank details as online dangers that people should be wary about.
The Abu Dhabi Police early this week warned that there were fraud messages on social media applications, such as WhatsApp, which imitate trademarks and trusted websites, with the aim of stealing personal information, such as usernames, passwords, credit card numbers and others that may lead to problems for users.
The security information administration of the Commandship Affairs Sector stated that through information received by the 'Aman' service, they were able to track complex telephone fraud operations, where fraudsters were able to hack into their victims' WhatsApp accounts, for which they used to request an activation code through SMS. They also called their victims over the phone to find out the code and used the accounts in other fraud operations with other suspects, by claiming that they won prizes.
Counsellor Hamad Al Dhaheri from the Abu Dhabi Judicial Department explained that most of the online threats and dangers result from using these interaction and networking platforms without proper knowledge about these sites and the kind of other users, thereby falling victims to cybercriminals.
READ ALSO:  Warning ! You have to pay Huge fine for fake WhatsApp messages
"Many people fall victims to cybercriminals because of lack of information on the dos and don'ts on using social media and other websites," said Al Dhaheri.
"Internet users must be very careful to avoid falling victims to scamsters or fraudsters. People should only reveal personal information on trusted websites.
"Users should avoid clicking on any links unless they can verify the sender's identity. Social media users should secure their accounts, so they cannot be used in electronic crimes."
Mohammed Al Hassani, a senior official at the Abu Dhabi Judicial Department, said youngsters should avoid chatting with strangers online. "It's important that parents educate children about the safe ways of using the Internet to protect them from online bullies and blackmailers," said Al Hassani. "Children must also be taught about the dos and don'ts on social media and the cybercrime law, so they would not post stuff that could land them in trouble."
Officials also urged parents to strictly monitor what their children do online or on social media and to have the ability to block the content, which is undesired or harmful to children.
READ ALSO: Human Trafficking: Facebook and WhatsApp play a role
What to do and not to do online
Beware of fraud messages on social media applications, such as WhatsApp
Do not disclose any passwords or PINs to unauthorized persons even though they hint about some SMS you received
Do not reveal your personal information on websites or apps that are not trustable or secured
Do not click on any links sent by some unknown persons
Verify the sender's identity before clicking on any external link
Secure your social media accounts properly so that fraudsters can't use them for cybercrimes
Educate youngsters about the dangers of chatting with strangers
Make children aware of the ways to use the Internet and social media in a secure manner
Monitor children's social media activities to safeguard them from undesired contents