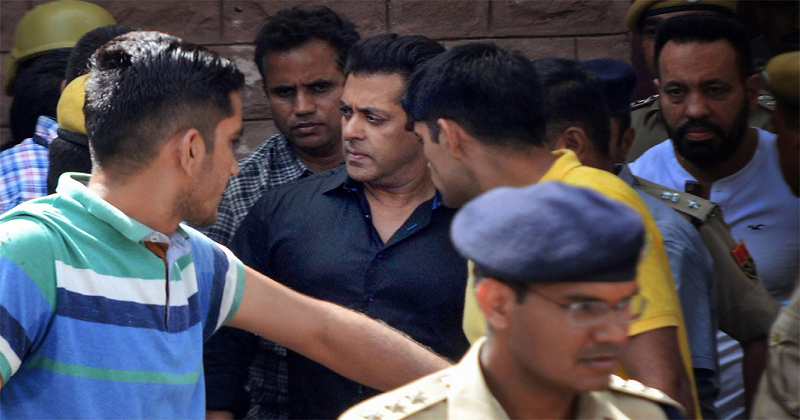 Salman Khan's 'third mother' visits temple, prays for his release
According to a report, the nurse, who helped deliver Salman Khan visited a temple in Indore and prayed for his release in the blackbuck poaching case.
Rukmani Bai, who is also known as Salman's third mother, was working at Indore nursing home when the actor was born there on December 27, 1965.
Also Read : Little girl cries over Salman getting convicted,says, 'I will not eat and will not go to school' – Watch Viral Video
Soon after the news of Salman's conviction came in, Bai reportedly visited a Hanuman temple in Indore and wished for his early release.
The actor was sentenced to five years in prison on April 5 after being held guilty of killing two blackbucks in Jodhpur during the shooting of his movie 'Hum Saath Saath Hain' in 1998.Today court grant bail to him.