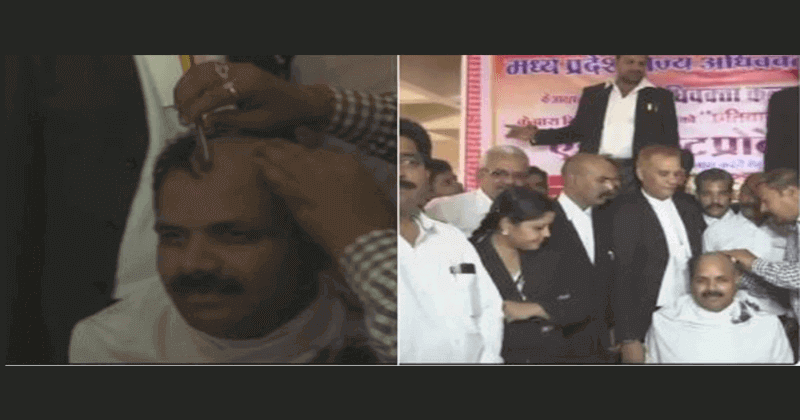 It seems as though that not only the SC/ST are protesting for their Atrocities Prevention Act, but the lawyers as well.
Demanding implementation of Advocates Protection Act, lawyers here tonsured their heads on Monday.
The advocates in the entire state have been on a week-long protest, bringing court proceedings to a standstill.
READ ALSO: Sexual relations due to deep love not a rape : High Court
The Madhya Pradesh High Court registrar even issued a statement urging the lawyers to call off the strike.
The implementation of the Act was promised to the lawyers by the state government in 2012 but has not been fulfilled since then.