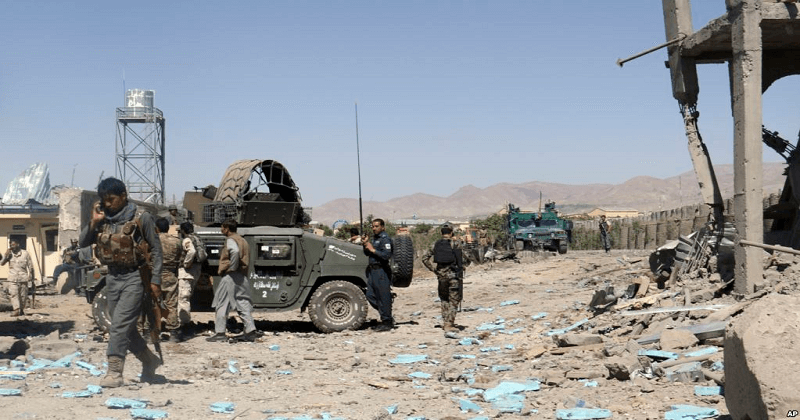 The blistering attack on a government compound in Afghanistan's central province of Ghazni caused the death of at least 15 members of the security forces, The Taliban have claimed responsibility of the attack.
The insurgent group's spokesperson, Zabihullah Mujahid, told over the telephone that after the attack in the Khuja Omari district, not far from the provincial capital also called Ghazni, all security posts were under Taliban control.
According to the reports, the government's statement that the assault killed three top local officials; the district's governor, intelligence chief and deputy police chief. The attack was devastated all over the place. A lawmaker in the Afghan Parliament said three top district officials and several security forces were killed in a Taliban attack on a government compound in Ghazni province.
Read More: https://www.eastcoastdaily.in/2018/04/12/cauvery-row-continues-youth-commits-suicide.html
Lawmaker Mohammad Arif Rahmani said the attack early today morning in Khuja Omari district killed the district governor, intelligence service director and a deputy police official. Fifteen security forces were killed. Rahmani said the Taliban planted mines to stop reinforcements from coming to help the government forces fend off the attack.