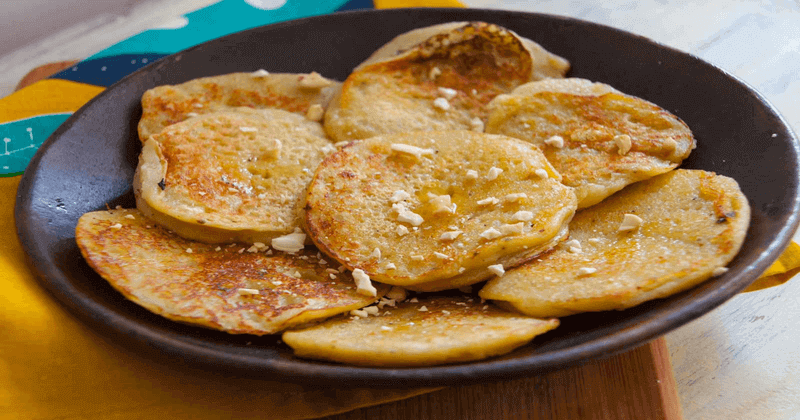 For the next 15 days, we will be looking at 15 Kerala delicious mouth-watering breakfast recipes.
Let's begin.
Kerala Appam
Appam is a bowl-shaped thin rice pancake. This is one of the easiest Kerala breakfast recipes with rice flour. Here's how you can prepare appam.
Ingredients
2 cups rice flour
½ cup grated coconut
1 cup cooked rice
1 teaspoon sugar
1 teaspoon dry yeast
¼ cup warm water
Cooking spray
Salt to taste
READ ALSO: The last half-an-breakfast recipe; a sweet and simple breakfast recipe
How To Prepare
Add sugar and dry yeast to warm water in a bowl. Keep it aside for 10-15 minutes till bubbles start to appear.
Soak the uncooked rice for at least 4 hours.
To make the batter, drain the soaked rice and mix it with the cooked rice and grated coconut.
Blend this mix into a smooth batter.
Add salt and the yeast and sugar solution to the batter. Let it ferment overnight.
In the morning, heat a skillet and grease it with cooking spray.
Add a ladle of the batter in the middle of the skillet.
Pick up the skillet and move it in a circular motion to spread the batter to make it into a thin pancake.
Cover it with a lid and let it cook on low flame till the edges become golden brown.
Remove the lid and serve the delicious appam with any curry.