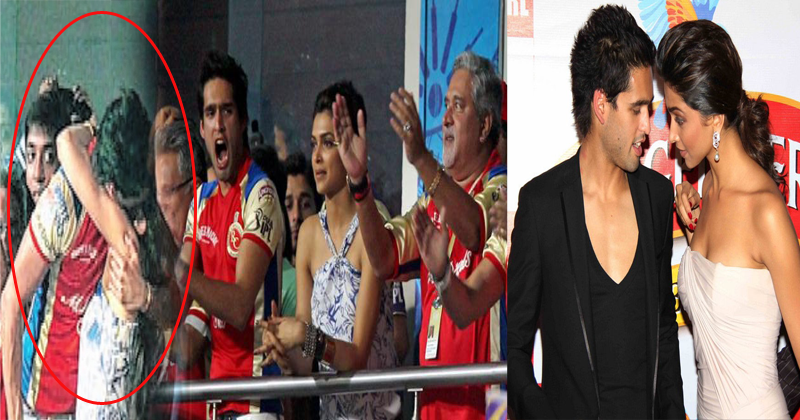 Indian Premier League is one of the glamorous tournament of the sports world. Here you can see faces from the Bollywood to Business world. Amidst of glamour, many times celebrities were got clicked kissing each other.
Siddharth Mallya and Deepika Padukone
Royal Challengers Bengaluru's owner Siddharth Mallya and Bollywood beauty Deepika Padukone came closer for a kiss during an IPL match in 2010. Siddharth is Deepika's ex-boyfriend.
Shane Warne and Liz Hurley
Shane Warne, who has been the star of Rajasthan Royals was found kissing girlfriend Liz Hurley many times on the field.
Shikhar Dhawan and Ayesha Mukerji
Shikhar Dhawan's wife Ayesha Mukerji kissed him during a practice session.
Also Read: IPL 2018: Shah Rukh Khan and daughter Suhana cheer for Kolkata
Preity Zinta and Ness Wadia
Preity Zinta's business partner and team's co-owner Ness Wadia kissing her. Ness was Preity's ex-boyfriend.
SRK and Raveena Tandon
Shah Rukh Khan kissed Raveena Tandon during a match in the pavilion.
Gayatri Reddy and Darren Lehmann
Gayatri Reddy who has been the owner of Deccan Chargers got a kiss from team's coach Darren Lehmann.