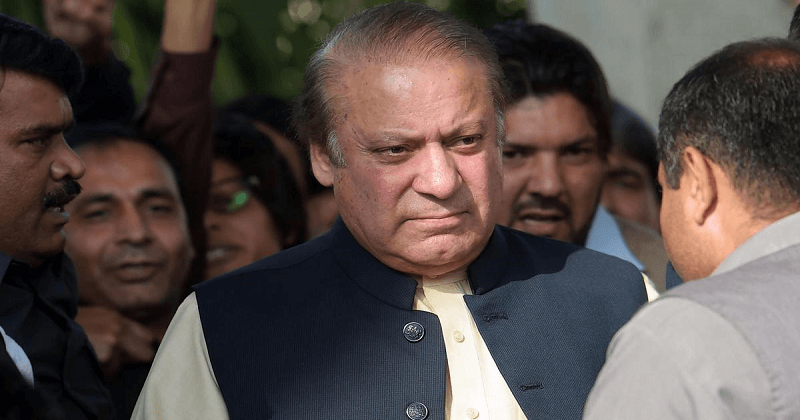 Pakistan's Supreme Court on Friday, in a unanimous decision, declared that person who dishonest or not righteous to politics will be strictly removed for life or holding any public office, and now the protocol in action of three time former prime minister Nawaz Sharif who had to resign after being declared dishonest by the apex court in July last year.
In its verdict, Justice Umar Ata Bandial wrote that the disqualification of any member of parliament or a public servant under Article 62 (1) (f) in the future will be permanent. "Such a person cannot contest elections or become a member of parliament," the court declared. Article 62(1)(f) sets the precondition for a member of parliament to be honest and righteous.
Nawaz Sharif was disqualified in last year in July, following a probe ordered by the Supreme Court on Panama Papers found him convict of not disclosing money from his son Hussain Nawaz's company in Dubai. Sharif refused receiving any money from his son and termed the apex court decision a conspiracy to pull him out from the political career. Sharif's party Pakistan Muslim League-Nawaz is still ruling the country.
Information Minister Maryam Aurangzeb criticized the court ruling saying that it a controversial decision. "Our party rejects this ruling. This is political victimization. It will be remembered as one of the most controversial rulings by the Supreme Court. It is not the job of the court to declare any politician righteous or not. This is the job of Parliament or the Election Commission".
Read More: https://www.eastcoastdaily.in/2018/04/13/taiwan-president-presided-over-a-military-drill-off-east-coast.html
Sharif is currently facing dozens of cases in accountability court. He serve behind the bars up to 21 years in jail if charges are proven guilty. The decisions in these cases are expected later this month or early next month.
General elections are anticipated in the last week of July this year. Sharif has already nominated his brother and Chief Minister Punjab Shahbaz Sharif as the new party chief.