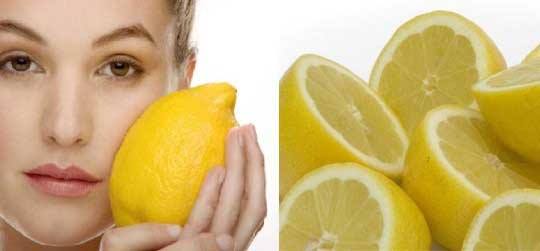 Do you wish to be picture perfect, but don't want to put all those chemicals on your face?
Then fear not for here are some natural remedies.
How to get rid of pimples and pigmentation.
Cause of pimples could be dandruff, poor diet, stress, hormonal imbalance or open infected pores. Check if you have any one of these issues. Drinking 10 to 12 glasses of water helps to calm and cleanse your body. For dandruff: massage scalp with aloe vera gel infused with a few drops of lemon juice; do this treatment at least thrice a week; apply the same mask on your face too, and leave on for 1 hour. Rinse both scalp and face with water (room temperature). Your skin will be cleared of pimples and pigmentation – but have the patience for this to work! 
READ ALSO: Beauty Hacks: Tips To Get Pink Lips Naturally
Get a bride's glowing face with these remedies
Coconut milk, corn flour, and strawberry mix is a super treatment for clearing scars and toning skin. If your facial skin is tired and oily, splashing cold water infused with a few drops of lemon juice daily will shrink the pores that cause oiliness and rejuvenate your skin. Before applying makeup, splash your face with chilled water to prevent skin from getting oily. Avoid moisturizer when you apply makeup. For chapped lips, make a sugar and honey scrub, massage lips gently, and wash off. Castor oil is great for scanty eyebrows.
READ ALSO: Beauty Hacks: How to Get Rid of Dandruff
The concerns of a teenager
To remove tan from your arms: take grated cucumber and a little yogurt, and mix well. Massage on the tanned area, and leave on for 30 minutes. Do this daily. For hair on upper lip area, chin and on legs: take oats powder, mix with warm water and apply a thick layer of this paste on the skin. When dry, scrub against hair growth. Do this every alternate day. For hair growth: gelatin is an excellent form of protein. Take 1 tsp gelatin, and add to 4 tbsp of warm water; mix well and allow to set in the fridge; then, add 1 tsp honey and a few drops of rosemary oil. Massage this into scalp. Apply on areas around the hairline too. Leave on for 30 minutes, and then shampoo. Do this thrice a week. Honey actually moisturizes hair and rosemary oil helps stimulate its growth.  
READ ALSO: Beauty Hacks: Tips and Tricks To Get Rid Of Acne
A natural remedy to make your hair smell fresh & nice all day long
Add a few drops of rose or jasmine oil to the water with which you give your hair the final rinse. This will leave a very good fragrance. 
Enhance your natural beauty with these tips.