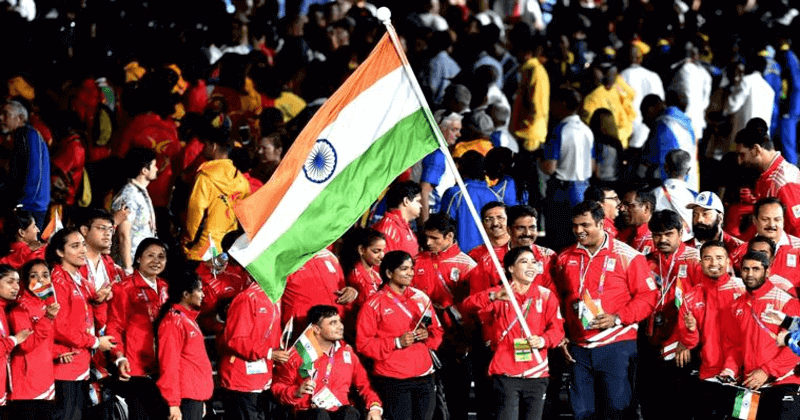 And it's a wrap for the athletes at the Commonwealth Games 2018. Let's take a look at India's overall performance.
The 2018 Commonwealth Games has become India's third most successful CWG of all time, with a 200-plus contingent delivering 66 medals to outdo the 64 from Glasgow four years ago and finish behind the 101 from Delhi in 2010 and 69 from the 2002 Melbourne Games.
India's shooters were the most successful, with a combined 16 medals (7gold, 4 silver and 5 bronze)
Also dominating were India's table tennis and badminton players. In all, India won eight medals in table tennis
READ ALSO: CWG 2018: Proud Moment..!! A well-deserved Gold for India
RAILWAY ATHELETS BAGS 10 OUT OF 26 GOLD MEDALS
Indian Railways today said that it was a matter of pride that 40% of gold medals for India, 10 out of 26 in the recently concluded Gold Coast Commonwealth Games, were won by Railway athletes.
Railway officials today said that the results convincingly proved the public transporter's sports motto "Think Sports, Think Railways".
Railway athletes won 10 Gold, 1 Silver and 4 Bronze medals in the CWG 2018.
READ ALSO: CWG 2018: India's golden run continues, 24th gold medal
AND CWG 2018 WRAPS UP
If the opening was about history and traditions, the signing off was all about celebration as Gold Coast threw a big party to mark the end of the 21st Commonwealth Games with the legendary boxer M C Mary Kom carrying the flag for India at the closing ceremony.
A packed stadium bid goodbye to the thousands of athletes and officials, who descended on this coastal city for 12 days of competition during which India pulled off its third-best ever medal count of 66, 26 of them gold.