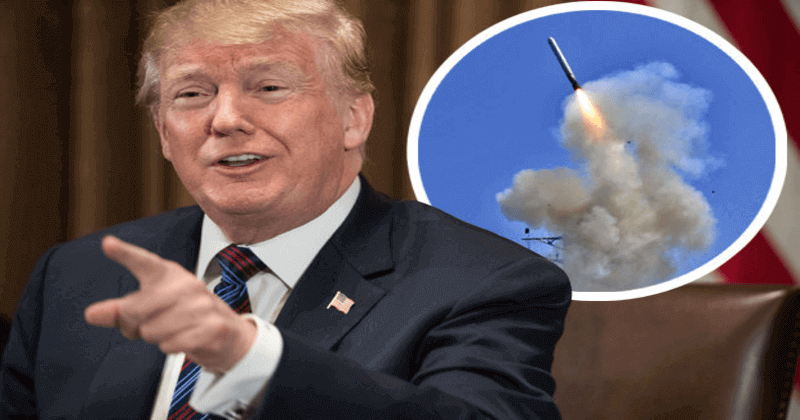 The air strike in Syria still continues with other nations retaliating in kind, not to mention the discussions being held in the United Nations (UN).
French President Emmanuel Macron said Sunday he has convinced President Trump to keep U.S. troops in Syria long-term.
"Ten days ago, President Trump was saying 'the United States should withdraw from Syria.' We convinced him it was necessary to stay," Macron said in an interview with French media, according to a leading international news agency.
In addition, the French president said he persuaded Trump that the U.S. and its allies should only carry out missile strikes aimed at Syrian chemical weapons facilities. Macron said officials helped narrow the president's focus for potential strikes after he had "gotten a little carried away over tweets," the agency reported.
READ ALSO: Stop Syrian civil war is essential, all nations must stand for it:Jim Mattis
Trump authorized targeted missile strikes in Syria on Friday in response to a chemical weapons attack on citizens in the Syrian town of Douma. During a televised address, Trump said France and the United Kingdom had joined in the strikes.
"America does not seek an indefinite presence in Syria," he said. "It's a troubled place. We will try to make it better. But it's a troubled place." 
"We have not declared war on the regime of Bashar al-Assad," the 40-year-old centrist said at the start of the combative TV interview, stretching nearly three hours, to mark almost a year in office.
Macron had argued his first major military intervention as president was necessary to send a signal that the use of chemical weapons against civilians would not go unpunished.
And he argued the operation was legitimate despite not being sanctioned by the UN, retorting that under a 2013 UN resolution Syria was supposed to destroy its chemical weapons arsenal.
As for his allies, Macron suggested France played a pivotal role in changing Trump's mind on the need to stay involved in the conflict.
READ ALSO:  United Nation's stand on Syria makes it hard for Russia on their decision
Previously, Trump had warned Russia that "nice and new and 'smart'" missiles would be heading to Syria prior to his administration's announcement of the strikes.
The president had in recent weeks raised uncertainty over the future of the U.S.' role in Syria moving forward. He said during an appearance in Ohio late last month that he planned to withdraw troops "very soon."
Trump reiterated that stance again during a press conference with Baltic leaders earlier this month, adding that the U.S. could extend its military presence in Syria if other countries, including Saudi Arabia, pay for it.
Multiple military advisers and lawmakers pushed back on Trump's comments, with many warning that pulling troops out of Syria would be a mistake.