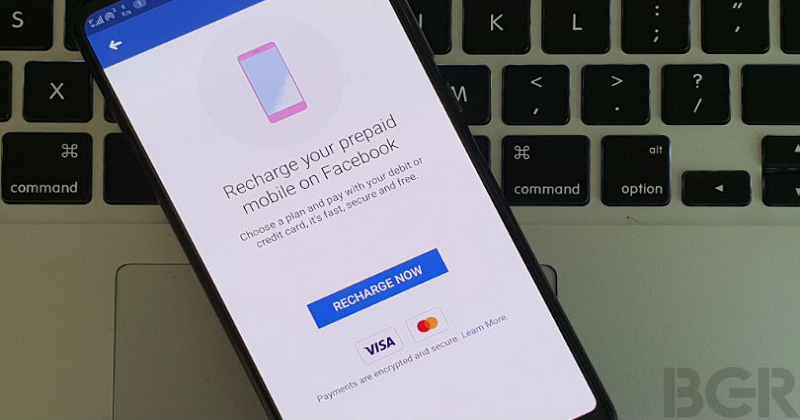 Now you can recharge your prepaid number with Facebook app : Here's how
Facebook doesn't require any formal introduction anymore, It has become a part of our life. To make the people life easy and serve them better, the company is adding new updates every day on its social media platform.
Now, with the new service of Facebook, you can recharge your mobile. According to the Facebook, with the new update, a user can recharge their mobile while using the Facebook app without exiting.
Also Read : Man become father of 22 kids after donating sperm via Facebook
For this Facebook is going to add an option of mobile recharge in their interface. However, this feature is already available in the new version 167.0.0.42.94.
It will have the same process of mobile recharge like Paytm and other apps. Users have to add their mobile number first and then they will be able to browse the plans of the different company. After that, you can select your plan to do your recharge. Then, you can review your order before placing it. The user can do payment by using their debit card and credit card.
A Facebook spokesperson said in a statement " we are working on an update, which allows our users to do mobile recharge from the Facebook app".