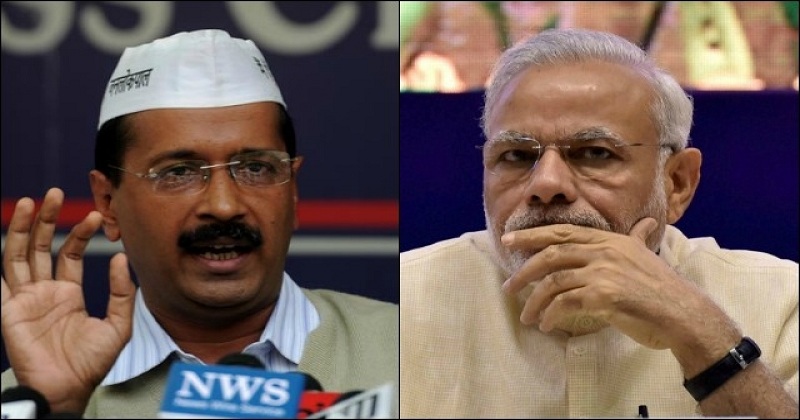 Court dismisses plea against Arvind Kejriwal for defaming Narendra Modi
Delhi court has dismissed a plea against Kejriwal for defaming Narendra Modi,"Only an aggrieved person, that is a person who has been defamed, can prosecute for his defamation. Admittedly, the complainants are not the aggrieved/victims of defamatory statements, if any, made by the respondents (Kejriwal, Sisodia, Ashutosh, Chadha, Khetan and Tomar). Therefore, they have no locus to file and prosecute the present case as far as the offence of defamation is concerned," Additional Chief Metropolitan Magistrate Samar Vishal said while summarily rejecting the complaint.
Seeking prosecution of Chief Minister Arvind Kejriwal and others for allegedly defaming Prime Minister Narendra Modi by raising questions over his educational degree, saying only aggrieved persons can file defamation complaints.
Three persons — Yogesh Bhardwaj, Rakshpal Singh and Ijharul-Haq — had moved the court seeking an order asking the police to lodge an FIR against Kejriwal, Deputy CM Manish Sisodia and AAP leaders Ashutosh, Raghav Chadha, Ashish Khetan and Jitender Singh Tomar, for allegedly defaming the Prime Minister.
Also Read : Mamata Banerjee needs "Mental Treatment",says Tripura CM
The court also noted that the complainants had not given any thought on what offence they were alleging against the respondents persons.
"The complainants state in the heading of the complaint, the commission of following other offences, that is 504, 467, 465, 468, 469 and 34 (common intention) of Indian Penal Code but did not elaborate how these offences are made out in this case. All these offences except 504 (intentional insult with intent to provoke breach of the peace) of IPC relates to the offence of forgery," it said.