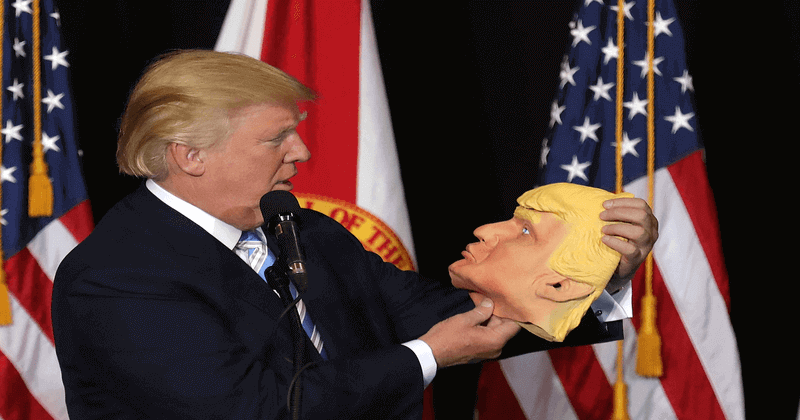 Some of us wish we had a twin or a clone to replace us in difficult situations. And it is possible as there are many online sites that find our dupes or doppelgangers.
So does Donald Trump.
The Internet has found United States President Donald Trump's doppelganger in Dolores Leis Antelo, a farmer from Nanton, La Coruna.
The Spanish woman's photograph has gone viral after the netizens realized the striking resemblance between her and the US President Donald Trump.
Dolores Leis Antelo has lived on a farm with her husband in Cabana de Bergantinos for 40 years. 
After being photographed by journalist Paula Vazquez, Instagram users noticed her striking resemblance.\
READ ALSO: North Korea to freeze nuclear weapons; Donald Trump's Twitter post
Ms. Antelo stood in a field with a hoe over her shoulder for an article about how farmers were adjusting to life after recent storms in the area.
Not the real Donald Trump? Dolores Leis Antelo in Nanton, La Coruna, north-eastern Spain has been compared to the U.S. President. #DonaldTrump #Spain pic.twitter.com/SIsjKm1Zqs

— Fed (@thefedtv) April 24, 2018
Her clutching a hoe and gazing into the distance in a pose that resembles that of Trump wielding a golf club on the green.
The photo has since been liked more than 8000 times and retweeted over 4700 times, according to an international news agency.
Ms. Antelo is "charmed" by her newfound infamy. 
She said people in her town are now calling her "Donald Trump of the Costa da Morte."
"My photo seems to have traveled far. I say it is because of the color of my hair," she told a Spanish news outlet.
Her daughter Ana said: "Imagine if we were in Donald Trump's family!"
But Dolores has spent her whole life in Cabana de Bergantiños with her husband of 40 years and has never been interested in the digital world and does not even own a mobile phone.