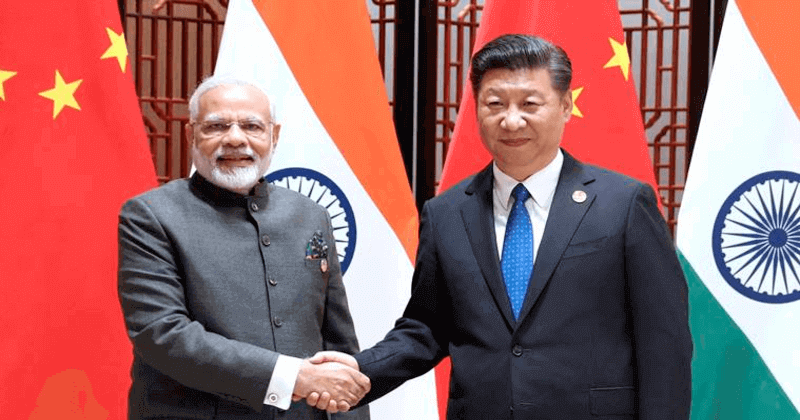 Ahead o9f the formal Shanghai Cooperation Organization (SCO) summit, Prime Minister Narendra Modi and Chinese President Xi Jinping have an informal summit of their own
Prime Minister Narendra Modi arrived at picturesque Wuhan city in Central China, at 12:30 a.m. on Friday, ahead of his much anticipated informal meeting with Chinese President Xi Jinping.
The meeting comes in the backdrop of the efforts made by both India and China to move past the tensions, which rose out of last year's 73-day Doklam standoff.
Prime Minister Modi will commence his meetings with Chinese President Xi at 3:30 pm on Friday at the Hubei Provincial Museum.
After touring the museum for about an hour, the two leaders, accompanied by six top officials from each side, will hold talks at the sprawling East Lake Guest House, where Xi is staying.
READ ALSO: TOP REASONS WHY MODI IS MEETING XI JINPING
This will be followed by the leaders' walk.
Dinner will be hosted by Chinese President Xi at the guest house in central Wuhan.
On Saturday, the two leaders will have the opportunity to spend time without their aides as with Xi taking Modi for a lakeside walk and a boat ride on the picturesque East Lake.
This will be followed by a private lunch hosted by the Chinese President.
No joint statement or communiqué will be issued after PM Narendra Modi holds informal talks with Chinese President Xi Jinping.
According to the sources, the informal talks will be broad-based and overarching and no specific issues will be discussed.
The idea is to open strategic communication channel at the highest level.