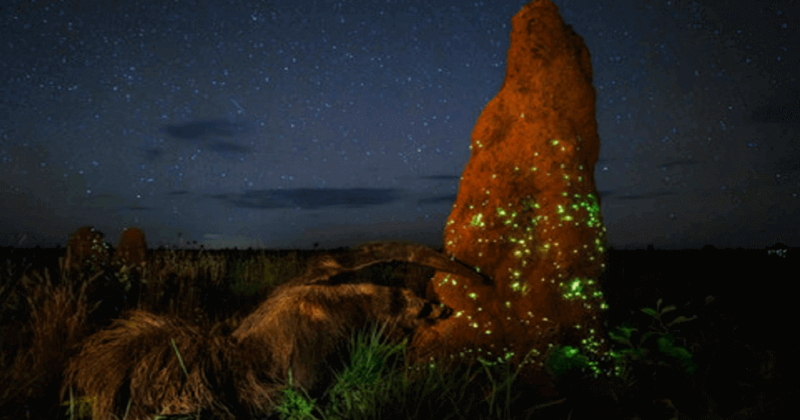 The image called the "The Night Rider" taken by Marcio Cabral which won the award for the best picture in the "Animals in their Environment" category of the Wildlife Photographer of the Year contest in Londons Natural History Museum has been disqualified as the organisers felt that the anteater in the picture could have been a stuffed specimen which usually goes on display at National Park Visitor Centre. The image shows the animal eating from the ant hill in Brazils's Emas National Park.
The museum authorities said they have been contacted by anonymous sources a month ago, raising concerns about the credibility of the picture. Also, they have been in touch with people who presented evidence like photographs of a stuffed animal that looked very similar to the one in the picture. The award-winning image showed the animal eating from an ant hill in Brazil's Emas National Park.
Marcio Cabral who took the picture continues to deny the allegations but cooperated with the investigations. The competition rules clearly state that the entries must not deceive the viewer or attempt to misinterpret the reality of nature. In a statement released by the museum authorities, the experts had concluded that "there are elements of animal's posture, morphology, raised tufts of fur and patterns on the neck and head that are too similar for the images to show two different animals".