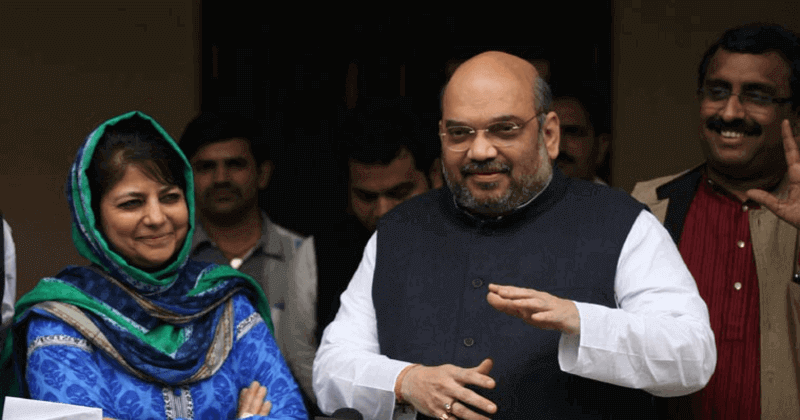 The Kathua rape case had shocked the nation. But what was more shocking was the fact that 2 politicians had talked in support of the culprits.
It was then that the Mehabooba Mufti government's BJP ministers have decided to resign enabling the party to have new members in impending reshuffle.
The People's Democratic Party and the Bharatiya Janata Party coalition government in Jammu and Kashmir will undertake a major reshuffle of the state cabinet, including induction of some new ministers, on April 30, Deputy Chief Minister Nirmal Singh said tonight.
"The oath ceremony will take place at 12 noon on April 30," Singh told a leading news agency.
READ ALSO: Madhya Pradesh CM reshuffles cabinet ahead of elections
He said the list of the inductees is yet to be finalized and some new ministers will be inducted from the BJP as well.
The BJP had on April 17 asked all its nine ministers in the state government to submit their resignations to enable the party to bring in new faces in the two-year-old Mehbooba Mufti cabinet.
The party, however, had not forwarded their resignations to the Governor.
The BJP had been under pressure ever since two of its ministers — Lal Singh and Chander Prakash Ganga — took part in a rally in support of those accused in the rape and murder of an eight-year-old girl in Kathua. The two ministers had subsequently resigned.
According to sources, the invitation for the April 30 event will be sent to all the ministers and media by tomorrow.
READ ALSO:  BJP ministers hands in resignation letters over Kathua rape case
There is a high possibility that one or two ministers of state (MoS) could be elevated to the Cabinet rank, keeping in view their good performance, they said.
The BJP's state cadre, which met the party top brass in New Delhi last Sunday, has undertaken an exercise to finalize the names of new inductees and performance of the current state ministers.
It was not immediately known whether the PDP will also fill up the vacancy caused by the sacking of Haseeb Drabu as Finance Minister last month.
Currently, the BJP has six cabinet ministers, including associate member Sajad Lone, and three MoS.
The state can have a maximum of 25 ministers, including the chief minister, out of which 14 portfolios are with the PDP and the remaining with the BJP.