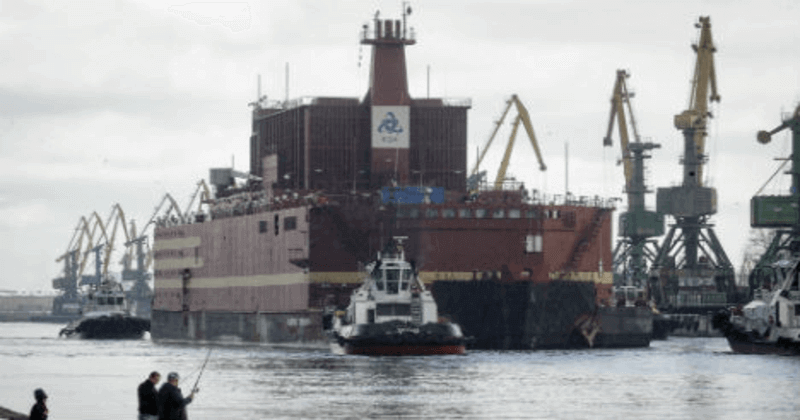 Russia's state nuclear corporation Rosatom has launched a controversial nuclear power plant which is actually on a ship. It is currently cruising towards Arctic port, it's final destination. Russian officials said that it is a first of its kind nuclear power plant although the Americans may have done it before in the Vietnam war with it's remodelled Liberty ship.
see also: Russia on board to deal with India to seal S-400 missile
The 70 mega watt vessel called the 'Akademic Lomonsov' was towed away from St Petersburg on Saturday. it was painstakingly built over 9 years in the same place. At it's destination, it will be wired into an infrastructure to replace an existing nuclear power plant installment on land. The ship has a stop at Murmansk,where it will be loaded with nuclear fuel.
Understandably, the Russian efforts have not been received well among the peace activists.Greenpeace in Russia has collected 11000 signatures against the plan to put nuclear fuel in to the plant. It has called the effort "Chernobyl on Ice".The Russian officials said that the idea behind the plant is to supply power to remote industrial plants and port cities along with offshore gas and oil platforms. They said the ship is strong enough to withstand any type of natural calamity including a Tsunami. The power plant is equipped with two KLT -40S reactor units that can generate up to 70MW of electrical energy and 50gcal/hr of heat energy during it's operation. This is sufficient for a town with population over 100,000 people.The plant will go online in 2019 and with Russia showing no intentions to back off, all we can hope is for everything to come good.