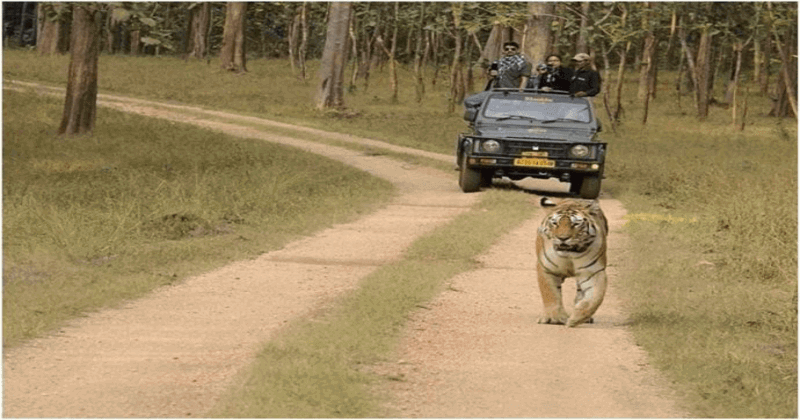 Pench Tiger Reserve is spread over Seoni and Chhindwara districts of Madhya Pradesh and the Nagpur districts of Maharashtra. The government felt the need to protect tigers in the area and in 1983 it was declared as a National Park and 9 years later, it was made in to a Tiger Reserve.
see also: Best Wildlife park to explore in "Kingdom of Wilderness-North East"
If you are coming via rail you can get down at Chhindwara or Jabalpur. For the next 190 kilometres you will have to be on road. Another option is to get down at Nagpur and take road which will reduce the travel time to 3 hours (145 kms). Nagpur is also where the nearest airport is.
These serene park is named after Pench river. The park remains open for visitors from month of October till month of June. But the best time to visit is probably around October, which is just after the monsoon rains where the trees are thick and lush green. Also the safaris are more enjoyable at this time and provides you with ample opportunities and scenery to take snaps. In summers it can get real hot but on the flip side you get to see the animals visiting the water-bodies to quench their thirst. Every season has it's own charm and visuals to offer in Pench.
The morning Safari will start around 11 am and the evening one at 2 30 pm. You can drive through and see the place in it's rich foods and fauna. Birds like white eyed Buzzard, Jungle Owlet, Short Toes Snake eagle along with popular Indian animals like Leopards, porcupine, Bengal fox etc also can be spotted here. Besides the wildlife attraction, the Pachdhar Potter's village is a place a few kilometres away which you can visit. The place is famous for pots and you can try making your own pots.