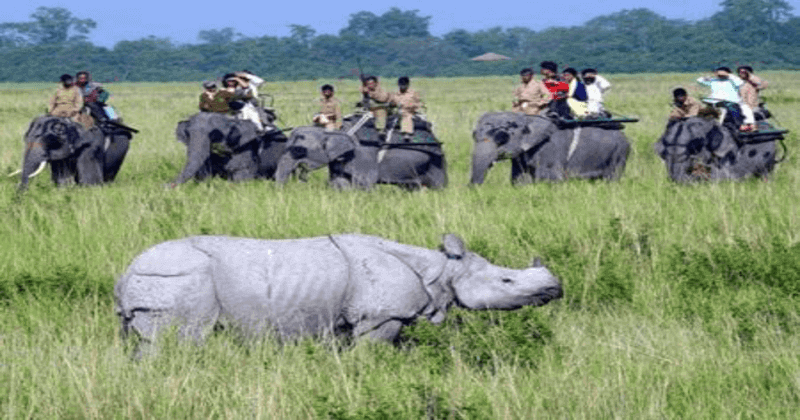 Dibru -Saikhowa National Park is a beautiful place situated in the Tinsukia district of Assam.It is one among the 19 biodiversity hot spots in the world. It is also a biosphere reserve. Spread over an area of 340sqkm, this wildlife sanctuary was declared as a National park in 1999. It is located at about 13 km north of Tinsukia town. Divided in to nine distinct zones, this park offers nearly unlimited opportunities to observe the animal life.
see also: Manas Wildlife Sanctuary – place you should visit at least once
There is a large wetland area near the park. Getting on a boat in the early morning and venturing in to the water body is a unique experience in itself, besides all the wildlife adventure you can have. On one side of the park you have Brahmaputra river and Arunachal hills with Dibru aand Patkai hills on the other. It is located on the flood plains of Brahmaputra at an altitude of 118 m above the sea level.The park has a hot and wet summer and in winters it turn cold and dry. The temperature ranges between 7 degre Celsius and 34 degree Celsius.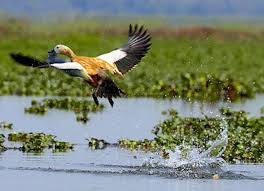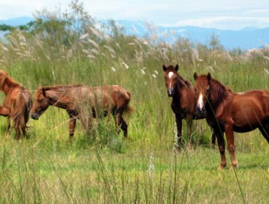 The flora of this place is rich with herbs, shrubs and medicinal plants. The fauna includes some of the extremely rare and endangered species of life. Some of them includes white winged wood duck(the park was initially built to conserve wood duck). It also has bright coloured wild horses known as Feral horses. Among the 36 species of mammals listed, 12 of them finds its place in the Schedule 1 of the a Wild life Protection Act,1972. Some of the other endangered animals include Capped Langur, Water buffalo, Gangetic river dolphin etc. It is also a convenient place for adventures like trekking.