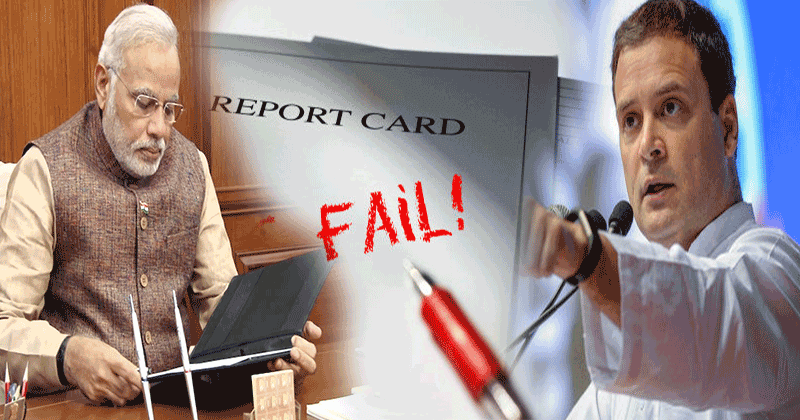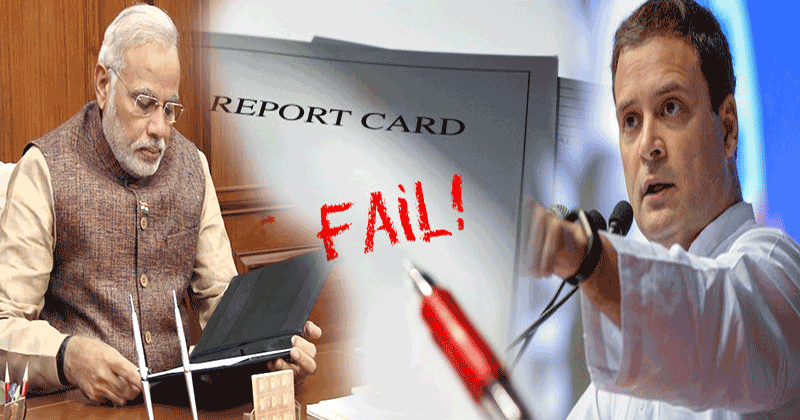 With just barely a week left for the Karnataka Assembly elections, the political leaders have a busy schedule ahead of them with rallies and speeches to make.
Congress president Rahul Gandhi on Thursday gave out a report card to Prime Minister Narendra Modi where he judged him for the subject 'agriculture' in Karnataka. As expected, the results are not anything that the Bharatiya Janata Party (BJP) or the PM would like. Rahul said in the tweet: 
Mr Modi's Report Card

State: Karnataka
Sub: Agriculture

1. Contribution to Cong State Govts 8,500 Cr Farm Loan waiver = 0 Rs

2. PM's crop insurance scheme: Farmers suffer; pvt insurance companies make huge profits.

3. No MSP+50%, for Karnataka farmers.

Grade = F pic.twitter.com/SLJBE4cXWC

— Rahul Gandhi (@RahulGandhi) May 3, 2018
READ ALSO: RAHUL RAPS PM MODI OVER REPORT CARD; BREAKING NEWS
The Congress President's tweet comes just before the Prime Minister was set to embark on his 3rd round of campaigning in poll-bound Karnataka. The Prime Minister is slated to address another 12 rallies over the next few days before Karnataka goes to poll on May 12. A galaxy of BJP leaders, including Union Home Minister Rajnath Singh, will also be addressing public meetings in the next few days in the state.
Rahul Gandhi will also be in Karnataka on Thursday on his eighth visit this year as a part of his election campaign in the state. During his two-day visit to Karnataka, he will be in Bidar district, where he will hold several meetings in Bidar district. He will also visit the state again from May 7 to May 10.
READ ALSO:  Narendra Modi dares Rahul Gandhi to speak 15 minutes on Congress' achievements
A war of words has been on between the PM Modi and Rahul Gandhi in the run-up to the Karnataka elections. While Rahul dared the PM to allow him to speak for 15 minutes in Parliament on various issues, including corruption, the latter challenged the Congress chief for just 15 minutes without referring to his notes. Karnataka Chief Minister Siddaramaiah also jumped into the fight challenging the PM to speak about the BJP government led by BS Yeddyurappa in Karnataka even by looking at a piece of paper. "Dear PM @narendramodi Ji, I challenge you to speak about the achievements of BS Yeddyurappa's Govt in Karnataka for 15 minutes by looking at a paper," Siddaramaiah tweeted.