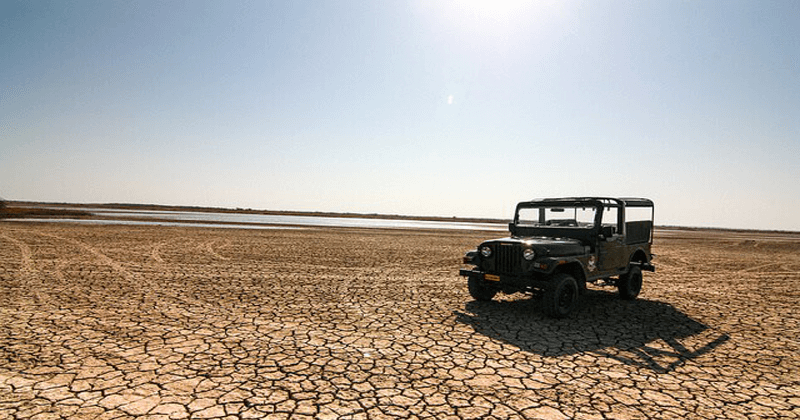 Every traveller will love to ramble on the endless deserted area of the Rann of Kutch in a jeep. As you move across the isolated mudflats you can see the patterns of tyres on the cracked soil and keep feeling the wind in your hair till you stop at salt pans to talk to the workers.
The little Rann of Kutch located in Gujarat is the harshest and barren white land and is better known as the home to khur (Indian wild ass of chestnut colour), bluebells, chinkara and blackbuck. You can also observe a massive bird population from the month of October to March that includes flamingos, pelicans and storks. Besides, you can see several water creatures in this region.
Best time to visit: It is recommended to visit the Rann of Kutch in between December and February.
How to reach there:
By Road: You can reach there in three hours by availing the daily bus service that connects Ahmedabad with Dhrangadhra en-route Surendranagar. The local transport has the best access through the villages to the Little Rann of Kutch including Dasada, Jogad, and Patdi connecting Surendranagar. You can also hire a taxi to reach there from Ahmedabad. Daily flights to and from all the metro cities of India have access to Ahmedabad.