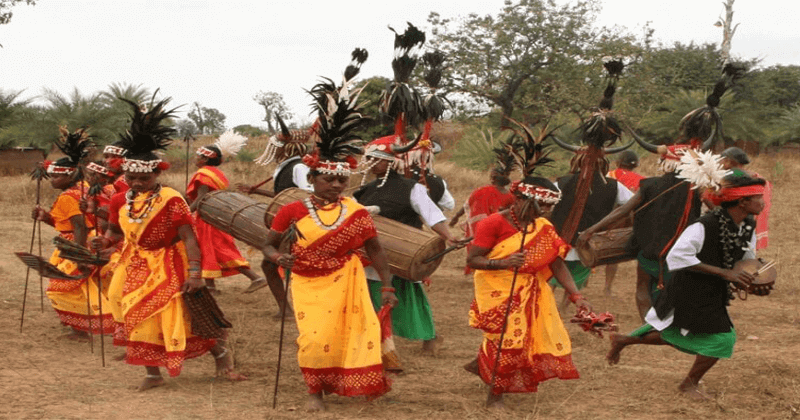 Chhattisgarh, being a remote and untouched region of India is also a stunning place, which is considered as a home to 40 tribes, where the vibrant paintings of pointillist and spindly handicrafts are sold in the colourful haats. Adventurous travellers can have an exciting trip as the region has poor transportation and inadequate infrastructure.
To explore the tribal of Chhattisgarh in the best possible way, you can visit Jagdalpur, which is the capital of Bastar. A haat is being hosted every Sunday, where you can observe the Adivasis or tribals engaged in buying or selling and bartering their stuff along with the travellers. In its surrounding villages, you can enjoy the life of Adivasis to the fullest. There are some villages, which are located at remote areas and can be explored with the assistance of a local guide having extensive knowledge. Many of them can be reached by taking a bus ride. Exploring the villages on market days will be an excellent idea.
Best time to visit: This tribal tour of Bastar can be enjoyed fully in the month of November to March.
How to reach there:
This Indian region is easily accessible through Road and Air routes. Daily flights from Delhi and Mumbai have access to Raipur, which is the capital of the state. From the airport, you need to take an auto-rickshaw to reach the town and then board a bus for the main urban centre of Bastar. You can complete the journey in 7hrs.