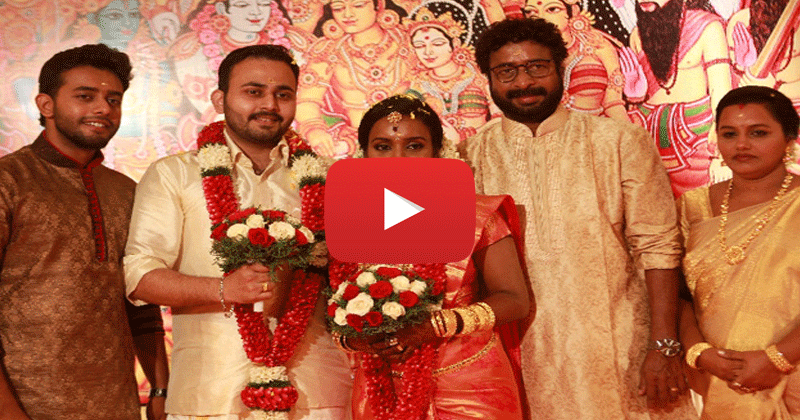 See the reason why wedding video of Harisree Asokan's daughter is trending after 3 years: Video
Sreekutty Asokan, daughter of actor Harisree Asokan got married to Sanoop Sunil back in 2015. Surprisingly, a wedding video of the duo was made public on Sunday and is trending now.
Apart from the big names from industry attending the wedding ceremony, what caught everyone's attention was the name of the house.
See Video: 
Interestingly, as per the video, Harisree Asokan has named his house after his hit film – Punjabi House. His character Ramanan in the movie is perhaps one of the favourite cinema characters for every Malayali. Though the Rafi-Mecartin directorial was released in 1998, Ramanan is a regular face on social media with him being featured in many memes and trolls.
Source: onmanorama