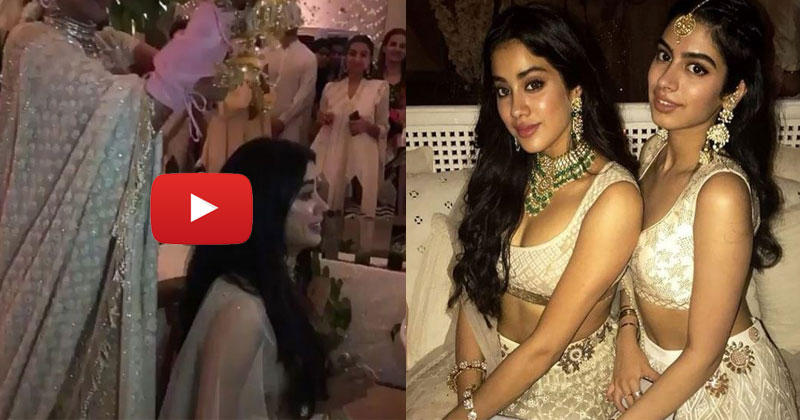 Sonam Kapoor was being the typical big sister at her Mehendi ceremony on Monday evening. Of the many videos from inside the blockbuster Mehendi, there's one of Janhvi and Sonam that's gone crazy viral and is doing the rounds on the Internet. From the inside moments on social media, it the Mehendi ceremony, Sonam was made to wear chudha (red bangles are traditionally worn by the bride) and Kaleere (danglers attached to the chudhas) as is a ritual. And in the video, Sonam can be seen trying to drop the Kaleere on Janhvi's head. As per tradition, it is believed that next in line for a wedding is the person on whose head the bride's Kaleere falls. Now, now… it appears Janhvi Kapoor is the next Kapoor in line to get married.
"Sorry, Jaanu," says Sonam as Janhvi gets up from the chair. Check out her hilarious expression – did we spot her breathe a sigh of relief?
Also Read: After rumoured catfight, Did Sonam Kapoor Personally Invite Aishwarya Rai Bachchan To Her Wedding?
See Video: 
Meanwhile, here's a look at Sonam's choodha ceremony:
See Video: 
Sonam Kapoor and Anand Ahuja's wedding is scheduled for Tuesday afternoon and will be in accordance with Sikh rituals. On Monday evening, Mehendi had an impressive line-up of guests and here's a look at just a few of them.