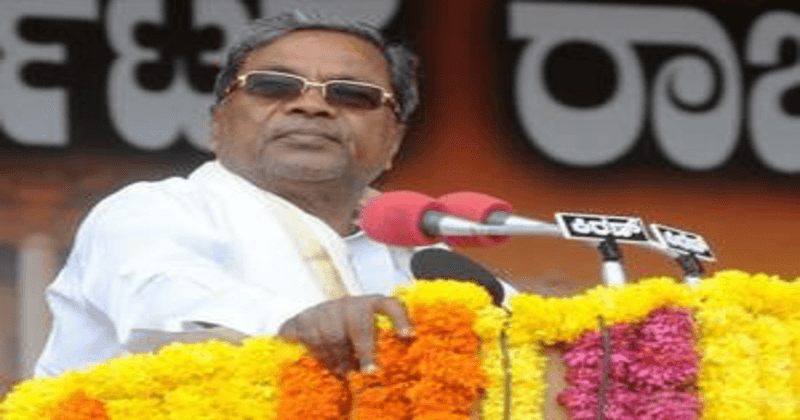 With so much media attention around Karnataka elections, leaders cannot afford to put a foot wrong and even a slight slip of tongue makes big news. In one such incident, Siddaramaiah ended up inadvertently praising Narendra Modi- a classic case of one's internal train of thoughts forcing an error in speech.
see also: BJP mocks Sonia Gandhi ahead of her Karnataka visit
Siddaramaiah was glorifying the achievement of his party candidate Narendra Swamy and was seeking votes for him. But somehow 'Narendra Swamy' came out of his tongue as 'Narendra Modi', much to the surprise of Narendra Swamy himself. Siddaramaiah's exact words were "In all the villages, work on roads, drinking water, building houses, all this is possible because of Narendra Modi and us…" At this point Siddaramaiah was interrupted by Narendra swamy saving him from further embarrassment.
Siddaramaiah later corrected the error and said "Sorry..Narendra Swamy….the important word is Narendra." He added that Narendra Modi is fiction while Narendra Swamy is truth. With only days to go for the election, war of words and campaign has been intensified. The election will be held on May12 and the results will arrive three days later, on May 15.