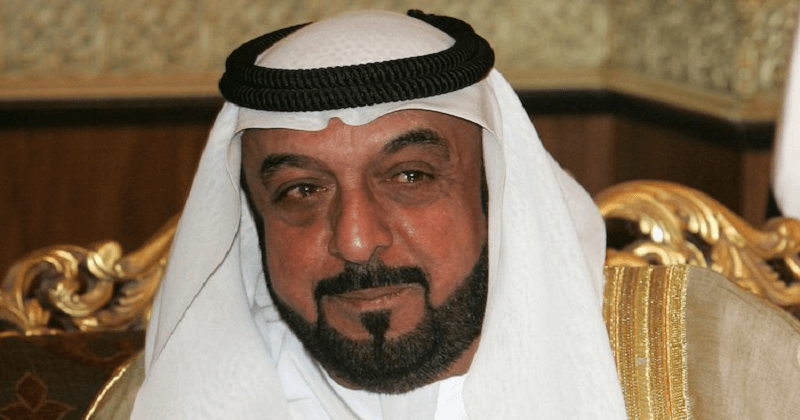 Forbes ranked the President of the UAE, His Highness Sheikh Khalifa bin Zayed Al Nahyan, among the most powerful people in the world. Sheikh Khalifa ranks 45th on the Forbes 2018 list of 75 'World's Most Powerful People' who make the world turn.
"There are nearly 7.5 billion humans on planet Earth, but these 75 men and women make the world turn. Forbes' annual ranking of The World's Most Powerful People identifies one person out of every 100 million whose actions mean the most," Forbes said.
Xi Jinping, General Secretary of the Communist Party of China, seizes the top spot for the first time ever after China's Congress amended its constitution in March, broadening his influence and eliminating term limits. Xi's elevation unseats Russian President Vladimir Putin (#2), who held the top spot for an unprecedented four consecutive years, added Forbes.
While, Number three rank goes to US President Donald, who has seen limited success pushing his agenda through a Congress regulated by his own party, is under investigation by multiple law enforcement agencies, and can't shake off scandals arising from his personal and business life -but he's still Commander in Chief of the world's greatest economic and military power, according to Forbes.
There are 17 new names on the list this year, including Mohammed Bin Salman Al Saud, the Crown Prince of Saudi Arabia, who is on the 8th spot and was already one of the Kingdom's most powerful leaders.
Read More: Actress Aliya Bhatt on rumours connecting her with Ranbir Kapoor
While the Indian Prime Minister Narendra Modi ranks 9th on the list ahead of Facebook CEO Mark Zuckerberg (ranked 13), United Kingdom Prime Minister Theresa May (14), Chinese Premier Li Keqiang (15) and Apple CEO Tim Cook.
Other new members include to make to the list are Jerome H. Powell (#11), chairman of the US Federal Reserve; Darren Woods (#34), CEO of Exxon Mobil; Moon Jae-in (#54), President of South Korea; and Robert Mueller (#72), Special Counsel for the US Department of Justice.