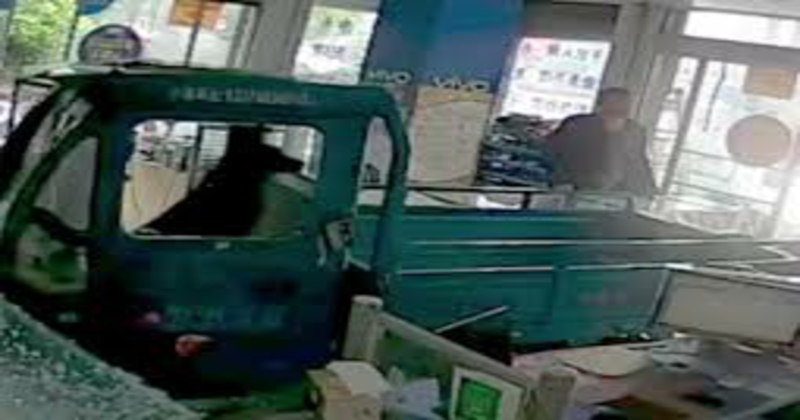 Do you have a pet dog that you leave in the car when you go out for shopping ? If you do, make sure you don't leave your car on while doing that because here is a dog who drove his masters pedicab and rammed it through a phone shop in China. 
see also: This Man built a Machine that can make Breakfasts. Watch Video
The incident occurred in Taixing city in China. It seemed like the dog gave it a pretty hard throttle as the car broke through the front entrance and slammed in to the display counter and broken glasses were all over the place. Initially it seemed the car drove itself but slowly the dog emerged from the seats. 
watch video
The car belonged to a man who runs s fruit shop near to the phone shop.