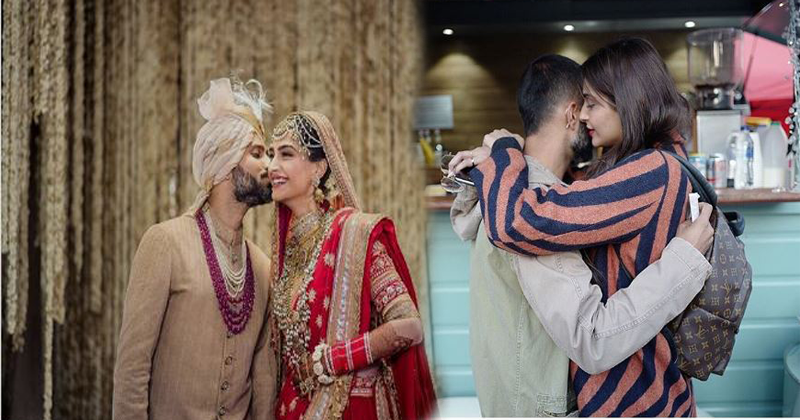 Anand Ahuja and Sonam Kapoor Ahuja are finally Mr and Mrs after a two-day long, energy packed celebration.
A new picture of the newly-wed has emerged online and once again people are losing their mind on how cute the photo is.
In the photo, Sonam and Anand are hugging each other outside what looks like a coffee take way to shop and the two seem to be so engrossed in each other that they seem blindly in love to the outside world.
Sonam Kapoor is wearing a pink and dark blue striped jacket with a Louis Vuitton backpack while Anand Ahuja is in a light coloured denim jacket with what seems to be tickets of some kind in his right hand.
After the wedding, Sonam and Anand have posted their picture on Instagram and are really cute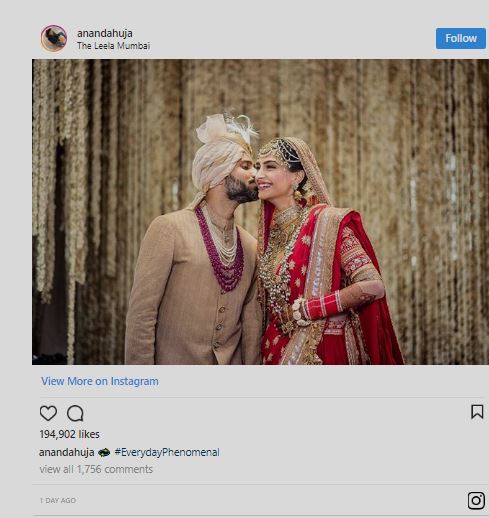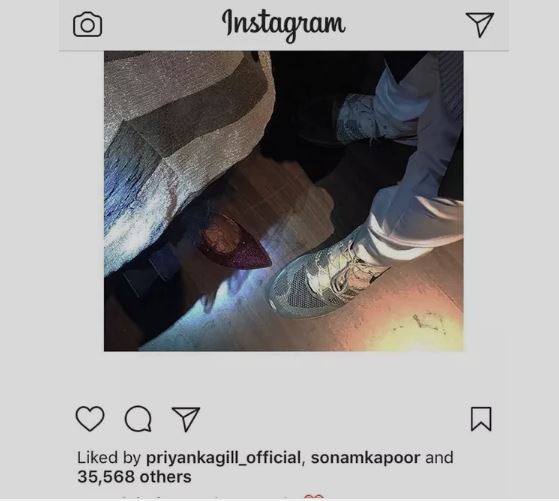 Also Read: Big Fat Indian Wedding: Glamorous Wedding Pics Of Sonam – Anand