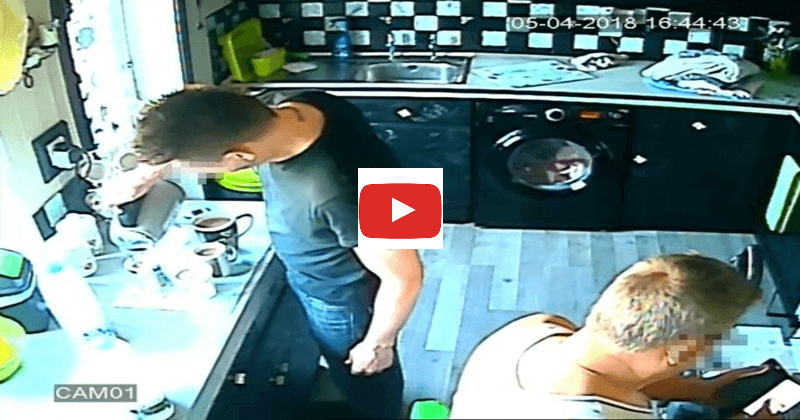 You might have seen countless Hollywood movies where the family installs CCTV cameras all across to see if they can detect demonic presence in the home. Married couple Robert and Pauline with their son Barry did exactly that and their cameras have captured some spooky incidents.
see also: Shocking! Actress playing ghost role gets possessed by a 'Real Ghost' : Video goes viral
https://www.youtube.com/watch?v=C4bP8RkbfIw
You can see a mug moving on its own in the video. In another visual, a pair of gloves automatically lifts itself from the kitchen counter-top. A chair turns around with no body near it and like a typical ghost movie cliche, the door repeatedly opens and closes. Robert said his friends and neighbours are scared to even visit his house.
Interestingly, the ghost activities are mostly centred around Barry, the son. People have seen a black shadow following him around. Barry, 33 said he cannot make out what it is, but it is like a black mass. His father though believes that it is a monk that's haunting the house. What would you have done if you were in their position ?Let us know in the comments.