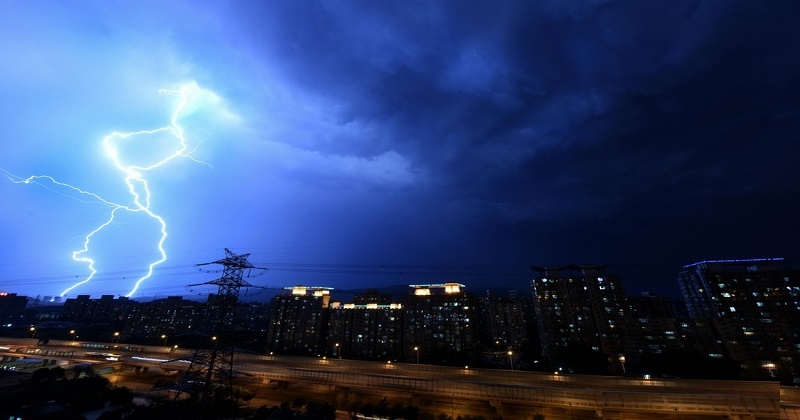 Nine people including three farmers died of lightning in Telangana and Andhra Pradesh on Sunday, officials said.
The three farmers died of lightning in Telangana's Mancherial district early in the day while six deaths were reported from Srikakulam district in north coastal Andhra.
The farmers were killed in their field in Arepalli village. According to police, the farmers had gone to their fields to protect the paddy from rains. The deceased have been identified as R. Rajaiah, K. Bapu and J. Ramesh.
Also Read: More than 30 thousand lightning strikes in 13 hours at this South Indian State
The farmers were trying to place covers on the paddy kept in the field after cutting but did not succeed due to strong winds and rains. In the meantime, they were struck by lightning. When they did not return home, their family members went to the field and found their bodies.
Meanwhile, six persons died of lightning in separate incidents in Andhra Pradesh's Srikakulam district. Heavy rains accompanied by gusty winds have been lashing Srikakulam, Vizianagaram and Visakhapatnam districts since early Sunday. Telangana and Andhra Pradesh have been experiencing thunderstorm and unseasonal rains for more than a week.
The Met office has forecast thunderstorm accompanied with gusty winds at isolated places in various districts of Telangana and coastal Andhra on Sunday and Monday. Some parts of the two states are likely to record maximum temperature between 42 and 44 degrees Celsius.