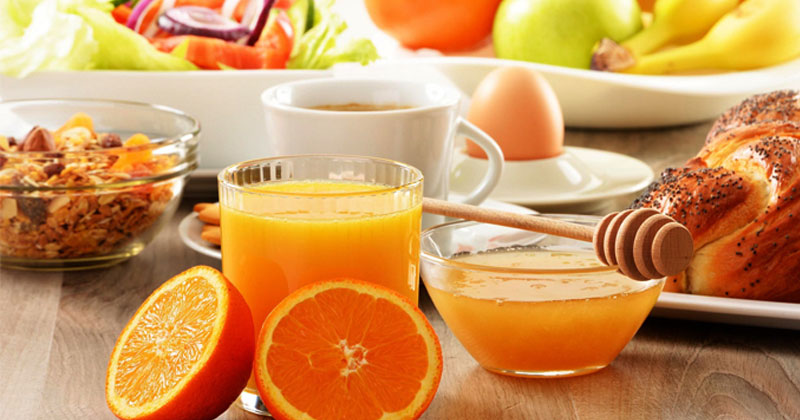 Breakfast is indeed a very important meal. A good breakfast fuels you up and gets you ready for the day. In general, kids and teens who eat breakfast have more energy, do better in school, and eat healthier throughout the day. Without breakfast, people can get irritable, restless, and tired.
Eating breakfast has long-term health benefits. It can reduce obesity, high blood pressure, heart disease and diabetes. Breakfast is an excellent occasion to eat together as a family when possible. … So, breakfast really is the most important meal of the day!
In fact, skipping breakfast may be better than eating many unhealthy breakfast foods.
Here are the 12 best foods you can eat in the morning.
Eggs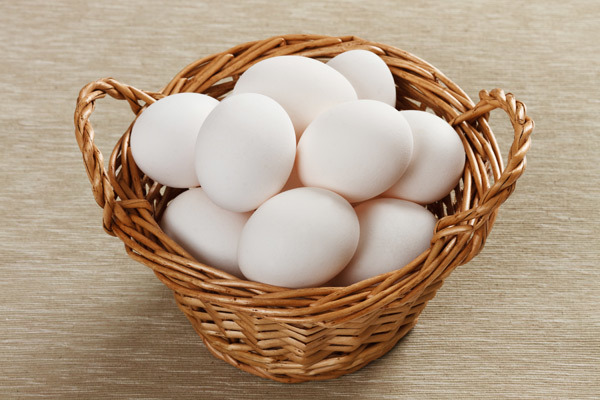 Eggs. Eggs not only taste delicious in the morning, but they can help give you instant energy due to their omega-3 fatty acids and protein content.
Eating eggs at breakfast increases feelings of fullness, reduces calorie intake at the next meal and helps maintain steady blood sugar and insulin levels.
Eggs are also one of the best sources of choline, a nutrient that's very important for brain and liver health. They're also high in cholesterol, but don't raise cholesterol levels in most people. In fact, eating whole eggs may reduce heart disease risk by modifying the shape of LDL, increasing HDL and improving insulin sensitivity.
Eggs are also very versatile. For example, hard-boiled eggs make a great portable breakfast that can be prepared ahead of time
Oatmeal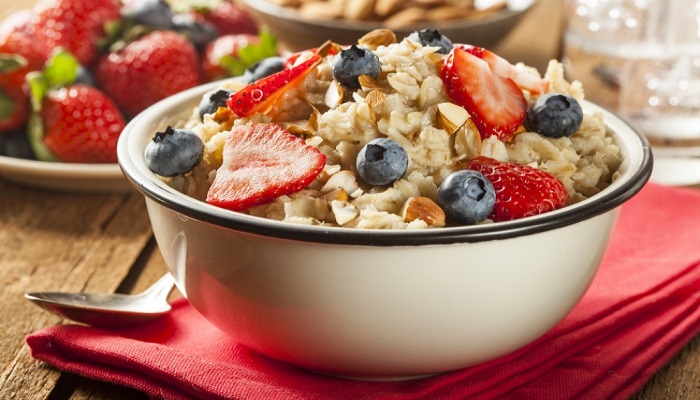 You may have noticed a heart-shaped seal on your box of oatmeal recently. The seal's there because oats contain beta-glucan, a type of fiber that's been shown to help lower cholesterol when eaten regularly. Need another reason to dig in? Oats are also rich in omega-3 fatty acids, folate, and potassium.
Steel-cut oats, which take about 15 minutes to cook, contain more fiber than rolled oats or instant varieties, but any type of oatmeal is a healthy choice. Just avoid the flavored kinds, which can be packed with sugar. Instead, sweeten your bowl with milk and a bit of honey, and top with fruit and nuts.
Greek yogurt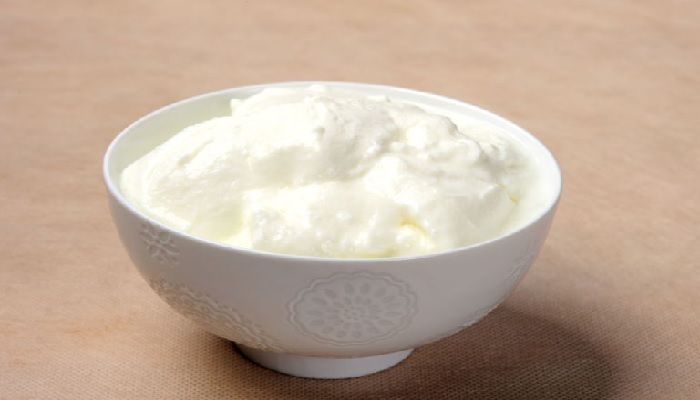 This tangy, creamy yogurt is loaded with calcium and boasts plenty of protein—nearly twice as much as regular yogurt—to keep you feeling full throughout the morning. Your best bet: Choose a plain, nonfat variety, and add some fruit to give it some sweetness and flavor (and a dose of added nutrition).
Wheat germ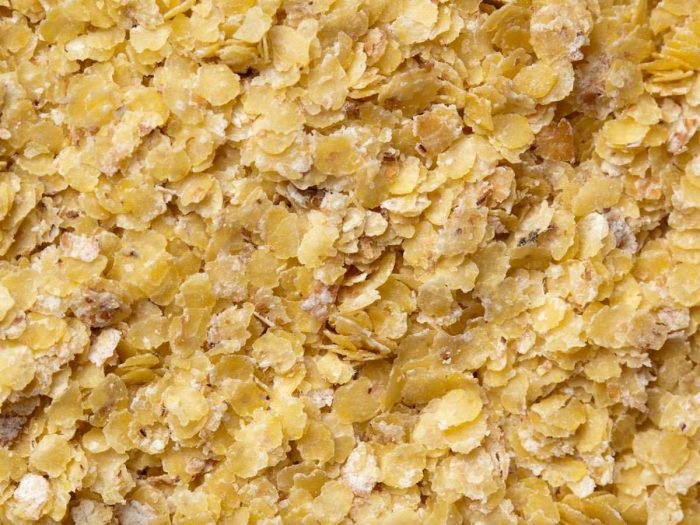 A little wheat germ goes a long way. Just two tablespoons provides about 15% of your recommended daily intake of vitamin E and 10% of your daily folate. "Vitamin E is often a little low in people's diets, so this is a good way to add in some extra—especially if you don't eat a lot of nuts or seeds, two other big sources," Giovinazzo says.
It's easy to incorporate wheat germ into almost any meal, including your go-to breakfasts: Sprinkle it over cereal, stir it into yogurt, or mix it into a smoothie.
Bananas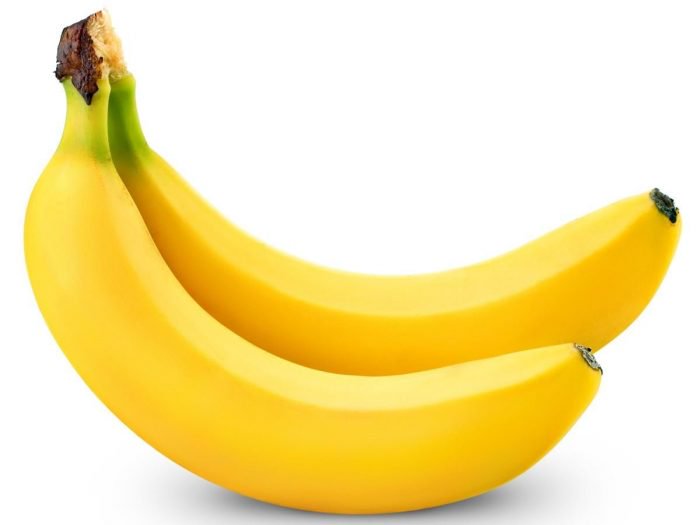 There's nothing like a banana at breakfast to keep those mid-morning cravings at bay. The yellow fruit—especially when they're still a touch green—are one of the best sources of resistant starch, a healthy carbohydrate that keeps you feeling fuller longer.
Watermelon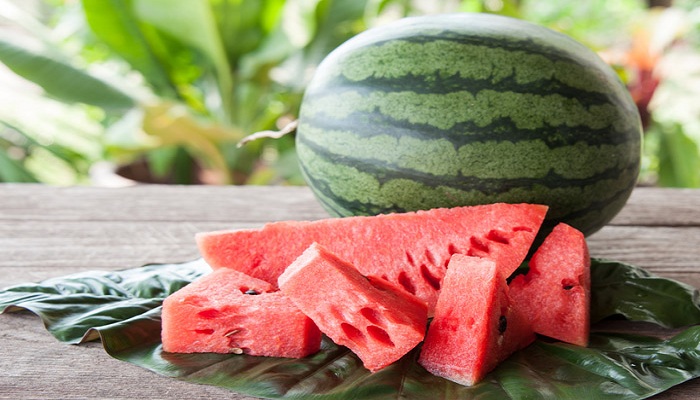 watermelon is an excellent way to hydrate in the morning. What's less well known is this juicy fruit is among the best sources of lycopene—a nutrient found in red fruits and vegetables that's important for vision, heart health, and cancer prevention.
Best of all, watermelon contains just 40 calories per cup, landing it on lists of so-called negative-calorie foods that supposedly burn more calories during digestion than they add in. (Actually, it's a bit more complicated than that, but that's no reason to not eat watermelon!)
Green Tea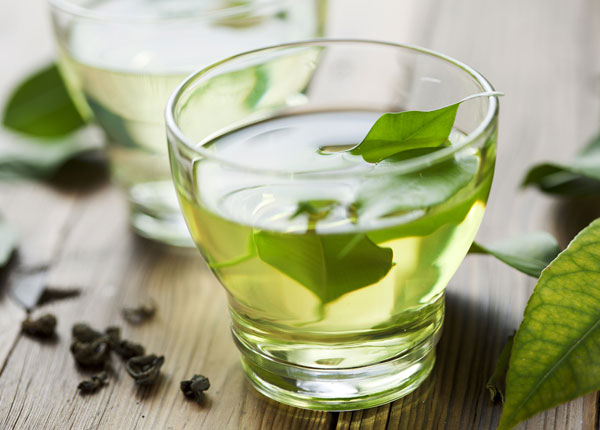 Green tea is one of the healthiest beverages on the planet.
It contains caffeine, which improves alertness and mood, along with raising metabolic rate. Green tea provides only 35–70 mg of caffeine per cup, which is about half the amount in coffee.
Green tea may be especially helpful against diabetes. A review of 17 studies found that green tea drinkers had reductions in blood sugar and insulin levels
Also Read: Never eat these food items when you are empty stomach