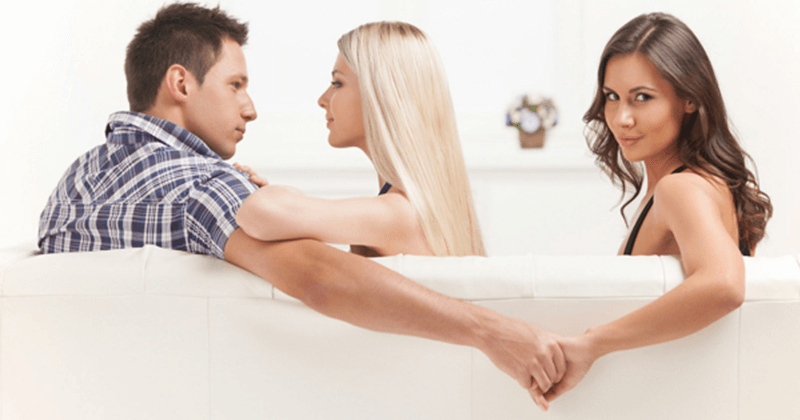 The actors who portray themselves as Mr.Right and set before our eyes a model lover who crush all the obstacles to get his sweet, may not be so in reality. But the Reality bites! Let's have a check at 11 Bollywood celebrities who left their homely meals to have an exotic biriyani.
1.Amir Khan
Bollywood's own lover boy Amir who in his romantic movies could never allow his babe's heartbroken. But in real life, the reason behind the breakage of 15-year-old Amir-Reena relationship was his affair with assistant director Kiran Rao. Khan's adorable stance towards British journalist Jessica Hines, made her deliver a child named Jaan!
2.Raj Kundra
Raj Kundra, a UK businessman's first wife had been Kavita and they were married for three years. But the Big Brother show made a twist in his life with the sight of gorgeous Shilpa Shetty. Later, its history that Raj-Kavita's marriage got broken and Kavita accused Shilpa Shetty of that. Along with accusation she also filed a suit against both Raj and Shilpa.
3.Raj Babbar
At the first sight of the superstar actress Smita Patil, Raj Babbar didn't think twice to divorce his first wife Nadira. While giving birth to their son Prateik, Smita Patil died of postpartum complications. After that Raj Babbar joined with his first wife Nadira and started again.
4.Saif Ali Khan
Though you think him to be tough, Saif Ali Khan was a romantic hero which resulted in the collapse of his 13-year-old marriage with Amrita Singh. Then it was the chance of Rosa Catalano, an Italian girl and they dated for some years. When Chotte Nawab lost interest in her, beautiful Kareena came into his life. Not much to frown upon, its life and it will surely give you chances for a better selection.
5.Dharmendra
Living a happy life with his wife Prakash Kaur and their two children, Sunny and Bobby, Dharmendra would have never imagined the Dream Girl's entry into his life. Dharmendra-Hema Malini love story began on the sets of Tum Hasein Main Jawan and it was five years after Sholay, two decided to tie the knot in 1980. Later both of them converted to Islam as Dharmendra's first wife was not ready to divorce him.
6.Kamal Hassan
Like his North Indian counterparts Kamal Hassan had also got his many trysts with destinies. It was during a happy married life with Vani Ganapathy, Kamal started an affair with Sarika. Later on, Sarika was left for Simran Bagga. Sarika later filed a divorce petition.
7.Amitabh Bachchan
In Big B's case, his marriage life with Jaya Bachan is a seemingly perfect one. But the movie Silsila, its said to be an onscreen depiction of the real-life love triangle between Amitabh, Jaya and Rekha. The thing is that Amitabh and Rekha do not even today acknowledge their love.
8.Aditya Chopra
After marrying his college sweetheart Payal Khanna in 2001, he filed a divorce petition in 2008. Here the villainess had been none other than Rani Mukherjee.Rani Mukherjee and Aditya Chopra were having an affair for years which resulted in his divorce with Payal.
9.Boney Kapoor
Here the "Arab" was Boney's wife Mona Kapoor and the "camel" Sridevi. The camel occupied the Arab's tent and kicked him out. Likewise, Mona Kapoor helped Sridevi in her struggling times by allowing her to stay in her house. As said earlier, smitten by the exotic biriyani Boney Kapoor left the homely meal, Mona. Not only that everybody came to know about the affair as Sridevi became pregnant. Boney wasted no time and divorced Mona Kapoor and lived happily with Sridevi having 2 daughters from her.
10.Anurag Kashyap
Anurag Kashyap divorced his wife Aarti Bajaj for Kalki Koechlin and that relation also got divorced later.
11.Javed Akthar
This veteran lyricist and a vociferous spokesperson for secularism, Javed Akthar fell in love with Shabana Azmi while he was in a marriage relationship with Honey Irani. Akthar and Irani have two kids, Farhan and Soya.