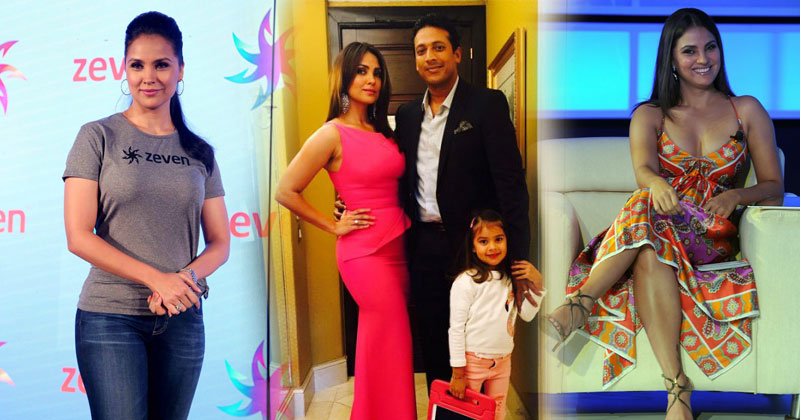 The trend of remarriages is not new among our stars; it has been existent for many years and continues to raise eyebrows. What surprises many are top Bollywood actresses, who could've easily found rich eligible bachelors, fell for already married or divorced men and eventually married them leaving many hearts broken
Here is the list of actresses who are the second wives, and are living a happy married life.
Sarika
The hazel-eyed Sarika was one of those Bollywood actors wives who did it her way. Sarika was a popular and beautiful actress of the 70's and 80's who fell in love with Kamal Haasan during the making of 'Raaj Tilak' in 1984. Kamal Haasan was already married to Vani Ganapathy and took a while to seek a divorce before getting married to Sarika who was already pregnant with their first daughter, Shruti Haasan. The couple got married in 1985.
Juhi Chawla
She married a widower, Jay Mehta. Jay's first wife Sujata Birla died in a plane crash in 1990, he married Juhi in 1995.
Kareena Kapoor
Saif was already a divorced person, even they shared a huge age gap. Saif divorced his first wife Amrita in 2004, and he tied the knot to Bebo in 2012. Nonetheless, they are a happy couple now.
Also Read: Photo Gallery || Taapsee Pannu's younger sister is more hot and stylish than her: See Pics
Sridevi
Bonny was already married and had two kids Arjun Kapoor and Anshula when he fell for Sridevi during the shoot of the film 'Judaai' in 1996. Bonny divorced his wife to marry Sridevi. In fact, Sridevi was seven months pregnant when she married Bonny. Their first child Jhanvi Kapoor was born two months after their marriage.
Hema Malini
The Dream Girl married Dharmendra who was already married to Prakash and had four kids as well. Dharmendra didn't divorce his first wife to marry Hema.
Also Read: Sunny Leone stunned everyone with her latest nude 'lingerie' pics: See Pics
Bipasha Basu
She married Karan Singh Grover who was already married to Jennifer Winget. This was, in fact, the third wedding of Karan, he was married twice to actresses Shraddha Nigam and Jennifer Winget.
Karisma Kapoor
The prettiest Kapoor Khandan girl married to Sanjay Kapoor, who was already a divorced man. Sanjay and Karishma married in 2003 but got officially separated in 2016.
Lara Dutta
She married tennis player Mahesh Bhupathi in 2011. Mahesh was married to model Shvetha Jaishankar whom he divorced and married Lara.
Shilpa Shetty
She married Business tycoon Raj Kundra in 2009. Raj divorced his first wife Kavita Kundra to marry Shilpa.
Rani Mukherjee
She married Aditya Chopra in 2014. Rani and Aditya dated each other for quite a long, Aditya even divorced his first wife Payal Khanna in 2009 to marry Rani.
Vidya Balan
She married UTV CEO and film producer, Siddharth Roy Kapur in a low-key ceremony. Siddharth was married twice before marrying Vidya