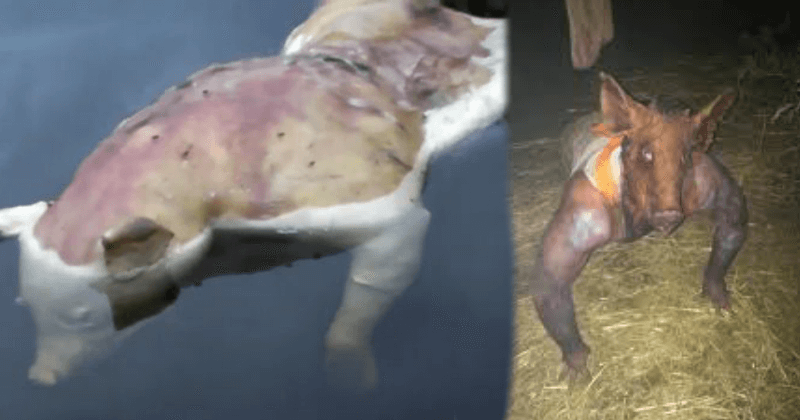 Charles Xavier and his X men could be real. Mutants might already be existing. Apparently a mutant creature with 'pigs'head and human hands was found in a lake in US. It doesn't look like anything we have seen before and yes we need an explanation, but so far there isn't any.
Watch Video
courtsey: Disclose Screen
Take a casual look at the creature and it feels like a dead pig's carcass is floating, but then soon that human like hands catches our attention and we wonder what its all about. The video was first posted on YouTube channel Disclose Screen and its shared for more than 2000 times since Tuesday. The Clip was titled " Can you identify this dead creature found in a lake with pig head and human hands" ?
The person filming the video says "Let's get the hell out of here before you start stinking". The viewers have different views on the creature. Some said its a decomposed bloated up dog while a few seemed to have loved the idea of a mutant experiment escaping the Lab.
What do you think about the floating creature ? Let us Know in the comments.