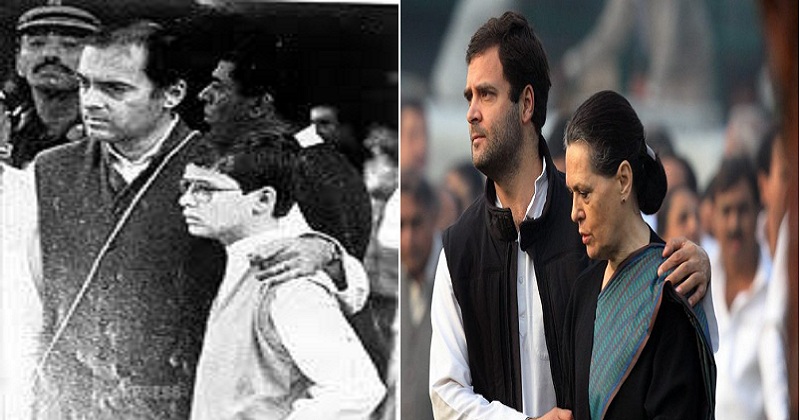 Rajiv Gandhi Death Anniversary : Sonia and Rahul Gandhi pay tributes to Rajiv Gandhi-See Pics
May 21, marks the 27th death anniversary of former prime minister Rajiv Gandhi. He was assassinated in Tamil Nadu's Sriperumbudur, a village located about 40 kms from Chennai. Gandhi was in the area to address public meeting in support of a Congress Lok Sabha nominee when he was killed in a suicide bombing.
He became the youngest PM of India at 40 when he assumed office after his mother and former PM Indira Gandhi was assassinated in 1984. He was not too keen on entering politics but joined Congress at the behest of his mother Indira after his brother Sanjay Gandhi, an MP, died in a plane crash in 1980.
He married Sonia Gandhi in 1968 and was a professional pilot with the Indian Airlines before his days as a politician. Due to Monday being his death anniversary, the swearing-in ceremony of JD(S)' HD Kumaraswamy to the Karnataka Assembly as the new chief minister was deferred to Wednesday.
Also Read : Rajiv Gandhi assassination: The inside story