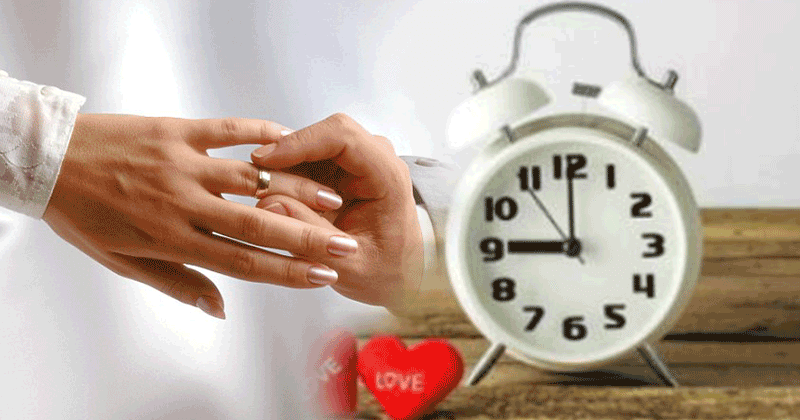 What is the longest marriage life that you know of- 25 years, 50 years? And what is the shortest marriage life- 1 year, 6 months?
Well, this couples' marriage life beats it all.
The wedding between a pair lasted lower than 15 minutes following a misunderstanding between the groom and his father-in-law, who was in a rush to gather his daughter's bride worth.
The newly-married man divorced his spouse inside 15 minutes after signing the wedding contract after he felt demeaned by his father-in-law who did not want to wait for him to bring part of the agreed-upon money from his parked car.
The man was believed to have an agreement with the bride's father to pay Dh100,000 for the marriage and mention the amount in the contract, an Arabic news report said on Tuesday.
READ ALSO: If you are having this job, you might get divorced
According to the father-husband agreement, the man was supposed to pay Dh50,000 at the time of signing the contract inside the Sharia judge's office and the remaining amount upon leaving the court building.
Family members and friends accompanied the bride and the groom to the Sharia judge's office to witness the signing of the marriage contract.
The groom paid the bride's father Dh50,000 in the judge's office at the time of signing, according to the news report, and as the bride, groom and attendees walked out, the bride's father asked his son-in-law to pay the rest.
The groom asked his father-in-law to wait for a few minutes and assured him that the other Dh50,000 was in his car.
The woman's father insisted the groom pay up immediately, even though the groom told him that he would get the money within five minutes after leaving the court building.
The father-in-law then told the man to send a relative or friend to get the money, a lawyer who is handling the case confirmed to Gulf News on Tuesday.
The lawyer, who wished not to be named, added, "The groom felt insulted and demeaned by his father-in-law. He told the bride's father that he did not want his daughter as his wife and divorced her in less than 15 minutes from signing the marriage contract."