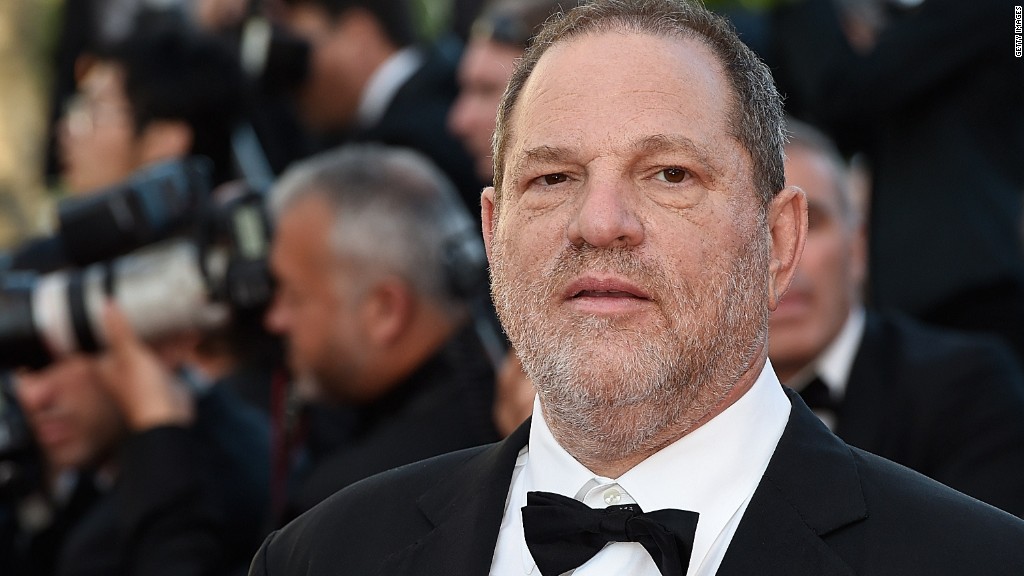 Harvey Weinstein is expected to surrender to the police in New York on Friday on charges of raping a woman, U.S. law enforcement officials reported.
Weinstein (66) was a king of American film industry, has agreed after the months-long probe to surrender himself at a police precinct in Manhattan and will be detained on a criminal complaint. He is then expected to be taken to Manhattan Criminal Court to be arraigned on the charges.
As part of a bail package negotiated in advance, Weinstein will put up $one million in cash and agree to wear a monitoring device. His travel will be restricted and will have to surrender his passport, the report said.
Weinstein will be charged with first-degree rape and third-degree rape in one case besides a first-degree criminal sex act in another where he forced a woman to perform oral sex on him, the report quoted law enforcement officials as saying.
"Weinstein had until recently seemed untouchable, harnessing his wealth and his influence in the movie industry to intimidate women out of speaking publicly and, only three years ago, withstand an investigation into groping allegations,".
Weinstein has been accused of sexually harassing and assaulting movie stars and employees of his former namesake company over the course of decades and then paying them or coercing them to stay silent.
Authorities opened an investigation into Weinstein's conduct. Prosecutors in the office of the Manhattan district attorney Cyrus Vance conducted dozens of interviews in New York and elsewhere and issued hundreds of subpoenas, and their inquiry is not over.
Read More: Karnataka's new Speaker Ramesh Kumar; let's know more about the man
An investigative grand jury, still convened, will look into other sexual assault allegations against Weinstein as well as possible financial crimes relating to how he paid women to stay silent, the report said.
"Among other things, the grand jury is delving into whether Weinstein used employees of his former production company to identify women for him to assault, to set up meetings with the women or to discredit them if they complained," it said. Prosecutors have also gone through Weinstein's financial records in an effort to uncover any possible improprieties.