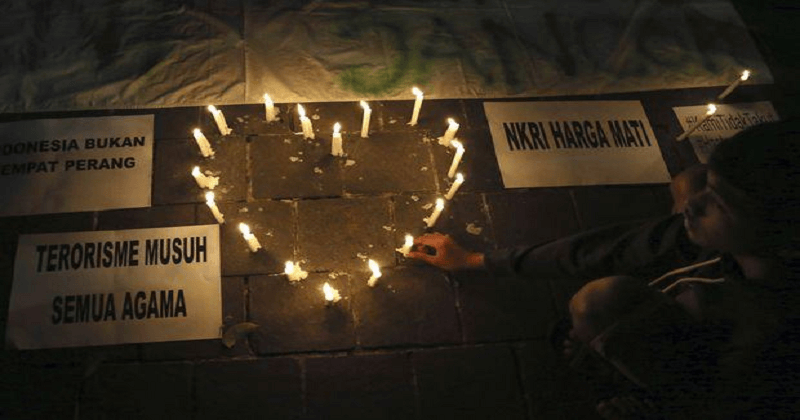 Indonesia's parliament unanimously sanctioned a strengthened anti-terrorism law, extending the definition of terror and lengthening detention periods, spurred into action by bombings less than two weeks ago that met children as perpetrators.
Rights groups have criticised the revisions passed on Friday as overly broad and vague and warned against rushing them into law. A divisive provision in the law provides scope for the military to become involved in counter-terrorism policing, until now the domain of civilian authorities.
Read More: The Elephant tramples, mahout died at Samayapuram temple
President Joko "Jokowi" Widodo had threatened to impose the changes by decree if parliament didn't rapidly approve them.
Police have killed 14 suspected militants and detained 60 since the suicide bombings in Indonesia's second-largest city, Surabaya, that were carried out by radicalized families, who involved their children, as young as 7, in the attacks.