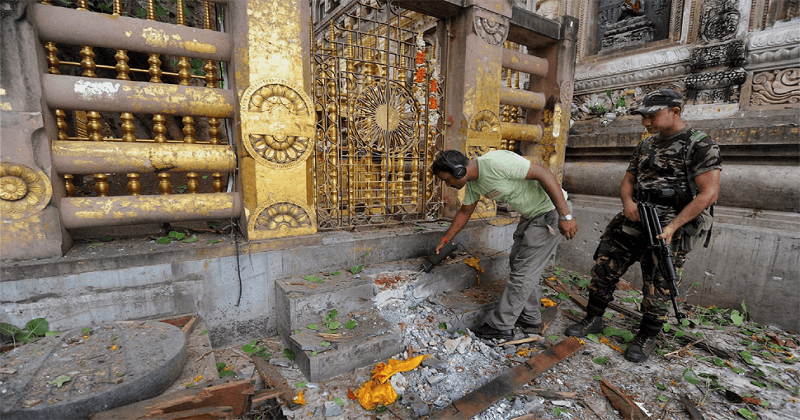 A special court in Patna intercepted all the five accused guilty in the 2013 Bodh Gaya bombing, On Friday, reported. All the five accused in the case belong to terror group Indian Mujahideen.
The National Investigation Agency's probe in the case established one of the convicted, Haider Ali, as the mastermind who with his co-conspirators- Imtiyaz Ansari, Mujib Ullah, Omair Siddiqui and Azharuddin Qureishi targeted Buddhist sites to avenge the alleged atrocities on Rohingya Muslims in Myanmar.
On July 7, 2013, terror struck one of the holiest Buddhist shrines in Bihar's pilgrimage town of Bodhgaya as a series of blasts took place at the Mahabodhi Temple complex, a UNESCO World Heritage Site. Two monks were wounded in the explosions.
Read More: Fifty people died in a boat accident in the Northwestern Democratic Republic of Congo
A sixth accused in the case, who was less than 18 years of age were ordered to three-year confinement at a remand home by a juvenile court last year. The sentence in the case would be announced on Thursday, May 31.
The Mahabodhi Temple is situated at the location where Lord Buddha is said to have attained Enlightenment and is visited by pilgrims from Myanmar, Sri Lanka and other South-Asian nations.