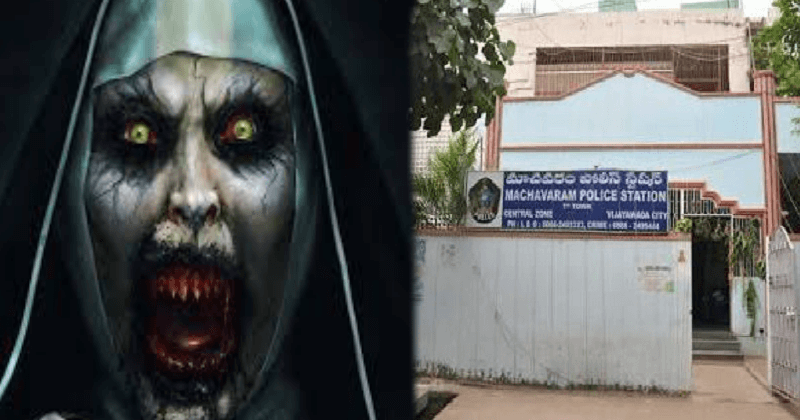 Pulling Pranks on your friends can be fun but then it's possible that the pranks can go terribly wrong. A group of youngsters from Vijayawada in Andhra Pradesh planned a surprise prank on their friend for his birthday, but it went terribly wrong and they ended up in police custody.
see also: School Warden Dresses up as Ghost to Molest Girls
Two of the boys had completely changed their looks with wigs and white clothing to scare their friend, but little did they know about the fact that police was on high alert and was keeping an eye out for any suspicious activities ever since a fake WhatsApp message has been disrupting the law and order situation in the state. Police as soon as they found the bizzare disguise of youngsters, took them in to custody.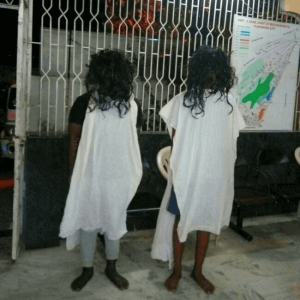 Machavaram Inspector Sahera said that one of their friends had his birthday on that day and was intending on making a prank video and posting it online. They were hopeful that if the video went viral, it would earn some money from YouTube. " All he boys are minors, they have completed Class 10 and 12. Our patrolling team found them on the road at midnight and two of them were wearing wigs. Given the ongoing confusion over fake news, we detained them just to prevent any misunderstanding " said the officer.
The arrested students are currently being counselled in the Macahvaram police station.