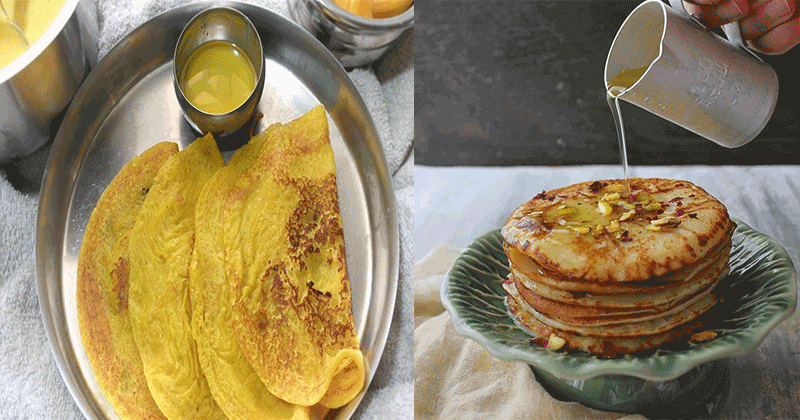 It is a must try-recipe that can be had any time of the day. Try it out.
Pelakai Teepe Dose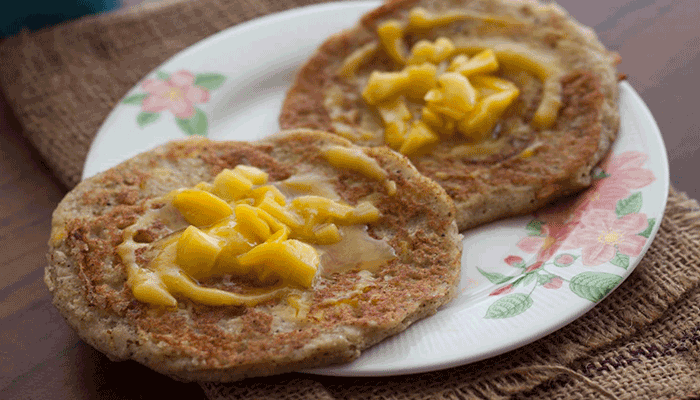 Prep in: 5 minutes
Cooks in: 45 minutes
Total in: 50 minutes
Makes: 4 servings
Ingredients
1 cup Jackfruit Raw (Kathal), chopped
1 cup dosa batter
4 tablespoon Fresh coconut, grated
2 tablespoon Jaggery, can be adjusted
1 pinch Salt
READ ALSO: High protein and tasty Horse Gram Dosa
How to make
To begin making the Udupi Style Pelakai Teepe Dose Recipe (Halasina Hannina Dosa Recipe) by the dosa batter.
Next, boil the chopped jackfruit with 1/2 cup water on a kadai over a medium heat.
Leave it on the heat, for about 20 minutes till the jackfruit become soft. Then switch off the heat. Grind it into a smooth paste.
Dissolve the jaggery with 1/4 cup water and keep it on a low heat for few minutes till all the jaggery melts.
Once the batter has rested you can add the jackfruit puree, dissolved jaggery water, coconut, salt and mix well. Make sure the batter does not become runny.
Preheat a griddle or nonstick tawa on a medium heat. Take 1 ladle of batter and pour it on the griddle. Slightly spread it around in concentric circles like you would make a dosa, but ensure that you're making a thick pancake.
Next, drizzle a little oil or ghee to allow it to cook well. Cover the dosa with a lid and cook on medium heat for 2 to 3 minutes or until the base is cooked.
Flip the dosa when the base is cooked to cook the reverse side as well. Then remove from griddle and serve immediately
Soak the rice if you are using the broken rice instead of the dosa mix powder 2 hours in advance
If you are using the broken rice, after it has soaked, you can grind all the ingredients together at one go and make a batter.
Serve the Udupi Style Pelakai Teepe Dose Recipe topped with some jackfruit and your preferred morning beverage.