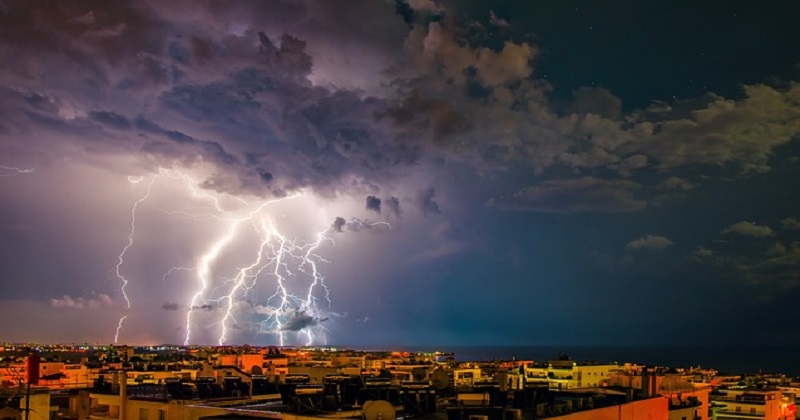 The death toll in thunderstorm and lightning across Uttar Pradesh, Bihar and Jharkhand today reached 33. 
In Uttar Pradesh, nine people died and six were injured in the lightning that occurred in the state on Monday. High-velocity wind and thunderstorm had lashed parts of Jharkhand on Sunday uprooting dozens of trees and electricity poles and killing 12. In Bihar, a number of thunderstorm-related deaths today reached 12.
The Indian Meteorological Department has predicted thunderstorm and rain accompanied with gusty winds today over some areas in Barabanki, Gorakhpur, Kushinagar and Azamgarh districts in Uttar Pradesh.
Also Read: Thunderstorm kills five people and displaced more than 1,000 in Sri Lanka
The speed of the wind is likely to be 50 km per hour to 70 km per hour. The weather department added that thunderstorm accompanied with squall, gusty winds and lightning is very likely at isolated places over Bihar.
Kerala and coastal Karnataka are likely to witness heavy rain while gusty winds reaching up to 60 km per hour are also likely to affect the coastal states along with Maharashtra and Goa.
The IMD has added that squall is likely to keep sea conditions brought over and around Lakshadweep area, Andaman and Nicobar Islands, and the east-central and northeast parts of the Bay of Bengal. Fishermen have been advised to venture into the sea over these areas