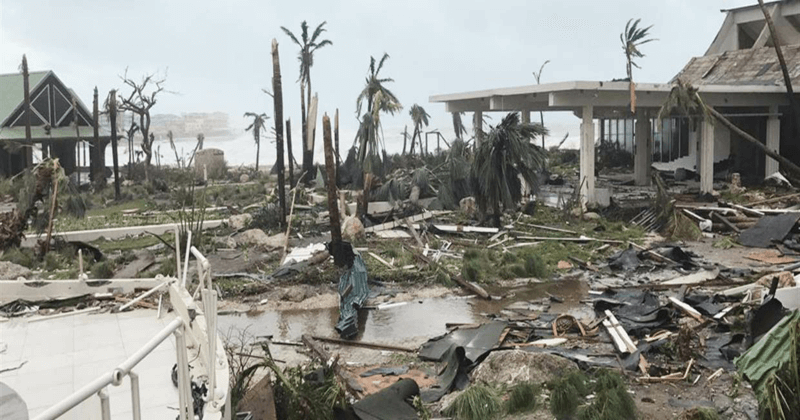 The Maria hurricane which wrecked chaos in Puertorico actually took 4600 lives, making wrong the official declaration of 64. The research by Harward University found out that a third of death's caused due to interruptions in the medical care owing to power cuts and broken road links. The Puerto Rico Government also seconded the research findings and said that they had always expected the number to be higher than calculated. Carlos Mercader from Puerto Rico's Federal Affairs Administration said that he welcomed the survey. This hurricane which had blown in the month of September was a tragic one causing heavy fatalities.
See also:Hurricane Ophelia claims 3 lives, moves to it's last leg
From the interviews conducted in Puerto Rico, Harward Researchers suggested a 60% increase in the mortality three months after the storm.30,000 households were randomly selected by the team between January and March this year and they asked them about displacement, infrastructure loss and causes of death. The results were then compared with the official mortality rates for the same period in 2016 a year prior to the hurricane strike. The Researchers identified the primary cause of fatality to be the interrupted medical care.
According to them, disruption to health care had been a "growing contributor to both morbidity and mortality" in natural disasters. The after-effects of the hurricane strike were the spread of chronic diseases and the sophisticated equipment to deal with that need electricity to work, which had been cut during that disastrous time. The largest blackout in the US history was caused by the Maria Hurricane, said research consultancy Rhodium Group. The nation suffered repeated power cuts after the Maria disaster and a nationwide power cut in April, which happened nearly seven months after the hurricane. According to the estimates of the US National Oceanic and Atmospheric Administration(NOAA), the overall loss caused by Maria is $90bn.The Caribbean island of Puerto Rico is home to 3.4 million US citizens.